Home Additions & Remodeling in Wauwatosa, WI
At S.J. Janis Company, Inc., our home remodeling services enhance your comfort and the value of your home. Whether you want to add a new room or update your home, our remodeling specialists will bring your vision to life. From the attic to the basement, no project is too large, small, or unique for our team to deliver exceptional results.
Contact S.J. Janis Company, Inc. online or call (414) 259-0300 to schedule a consultation.
Our Home Remodeling Services 
We offer a full range of remodeling services for every room in your home. We can install new fixtures in the kitchen or bathrooms, install windows, create custom storage solutions, build in-law suites, and more. 
Our services include: 
Our Design-and-Build Process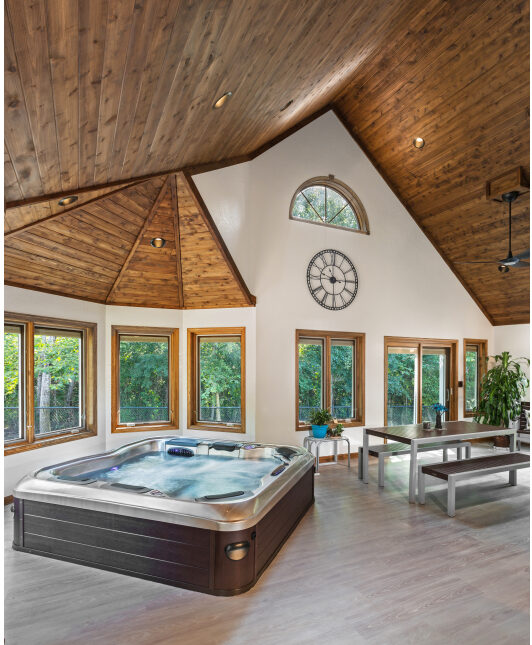 Our award-winning design-build services smooth out the bumps at every stage. Our thoughtful, thorough approach ensures every detail is factored into the finished design. You can expect the following support, from concept to completion, at each stage:
Initial meeting: We'll determine your motivations and goals, analyze your budget, and show you examples of recent projects to get a better idea of your design vision.
On-site meeting: Our senior design consultant will analyze your home and discuss possible solutions for expanding space, enhancing lighting, and more. We'll discuss structural concerns and provide examples of the unique features we incorporate into our designs.
Design Project Development Agreement (DPDA): The DPDA includes thorough measurements and proposed plans. We'll present optional layouts, budgets, project scope, and other details. 
Construction agreement: Our transparent construction agreement is a comprehensive, fixed-cost proposal that includes the final cost of the remodeling project. 
Pre-construction conference: The design consultant and project manager will review the final details of the remodeling process, including start and completion dates, anticipated challenges, and more.
Construction: We roll up our sleeves and get to work. Your design consultant and project manager will be available throughout the construction process to discuss workflow and answer your questions.
Project completion: We complete a punch list and conduct a final walk-through to discuss your issues or concerns and convey warranty details.
Why Choose S.J. Janis?
Over the past 70+ years, we've transformed more than 1,400 homes in the area and earned over 115 awards. We're confident you'll appreciate the awe-inspiring solutions we can bring to your home. When you choose S.J. Janis Company, you can expect superior results, whether the project is minor or a total overhaul.
Contact S.J. Janis Company, Inc. online or call (414) 259-0300 to request a free consultation for remodeling services in Wauwatosa, WI.