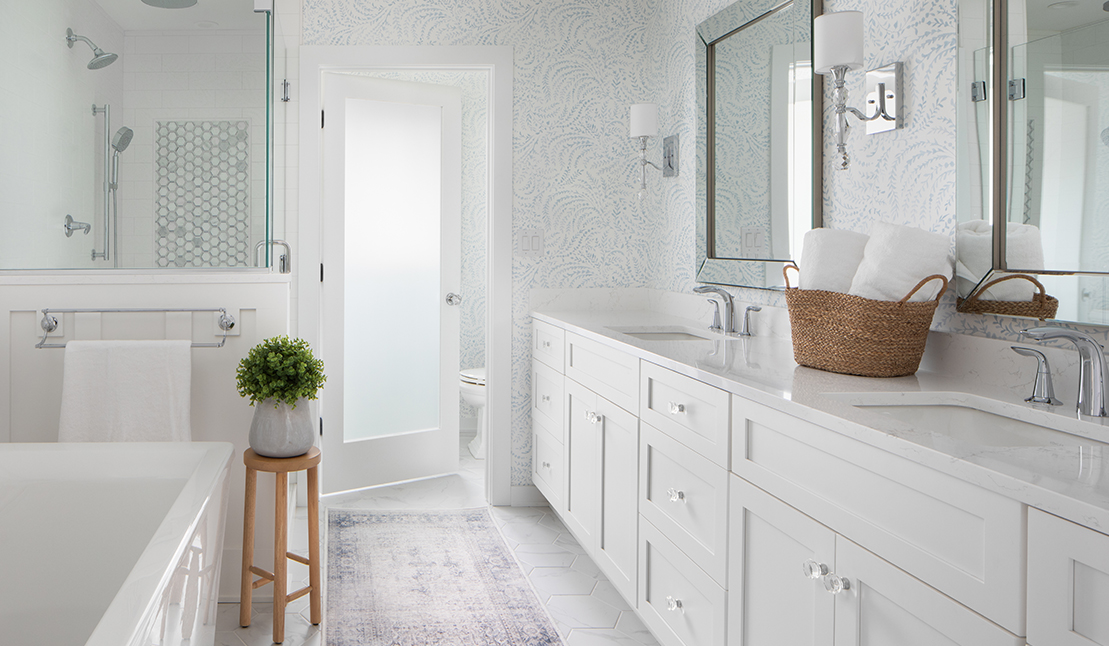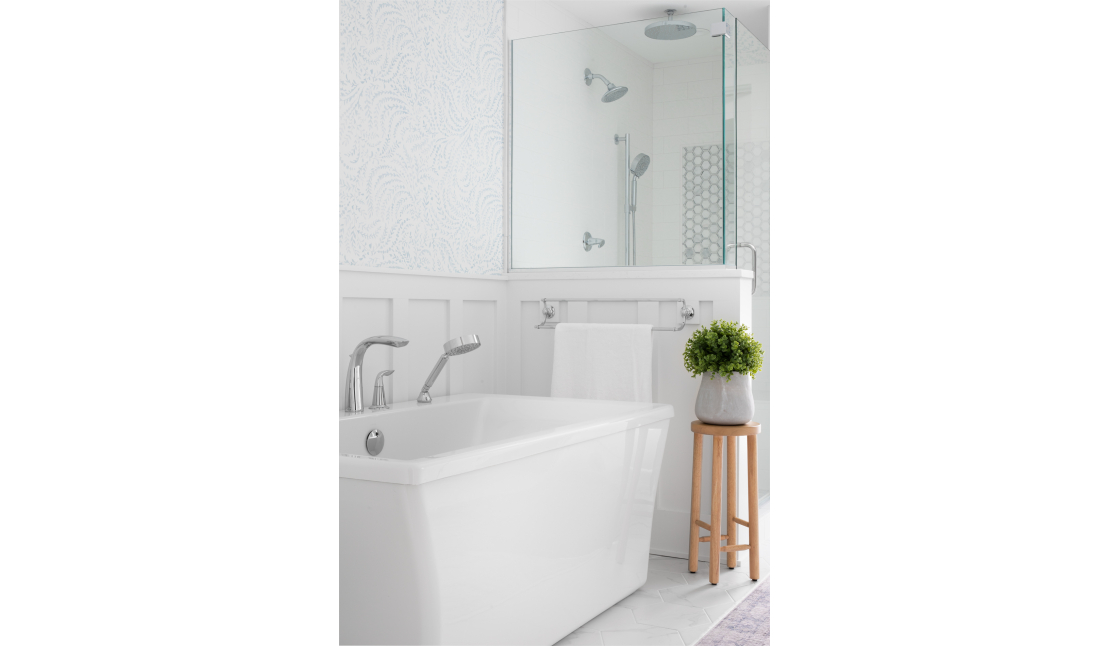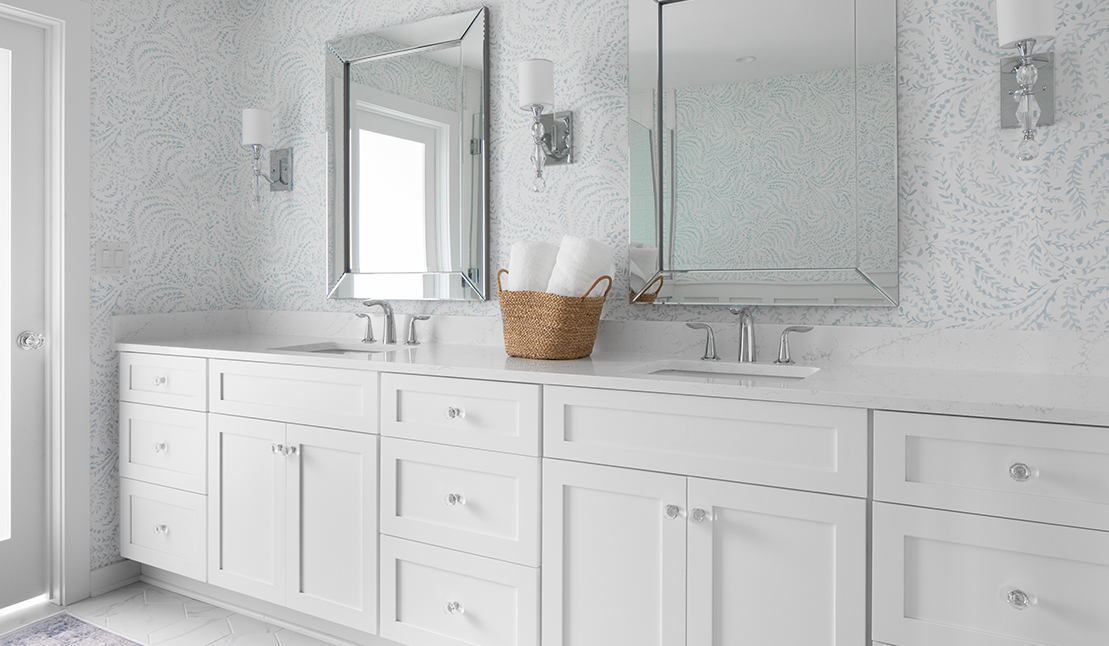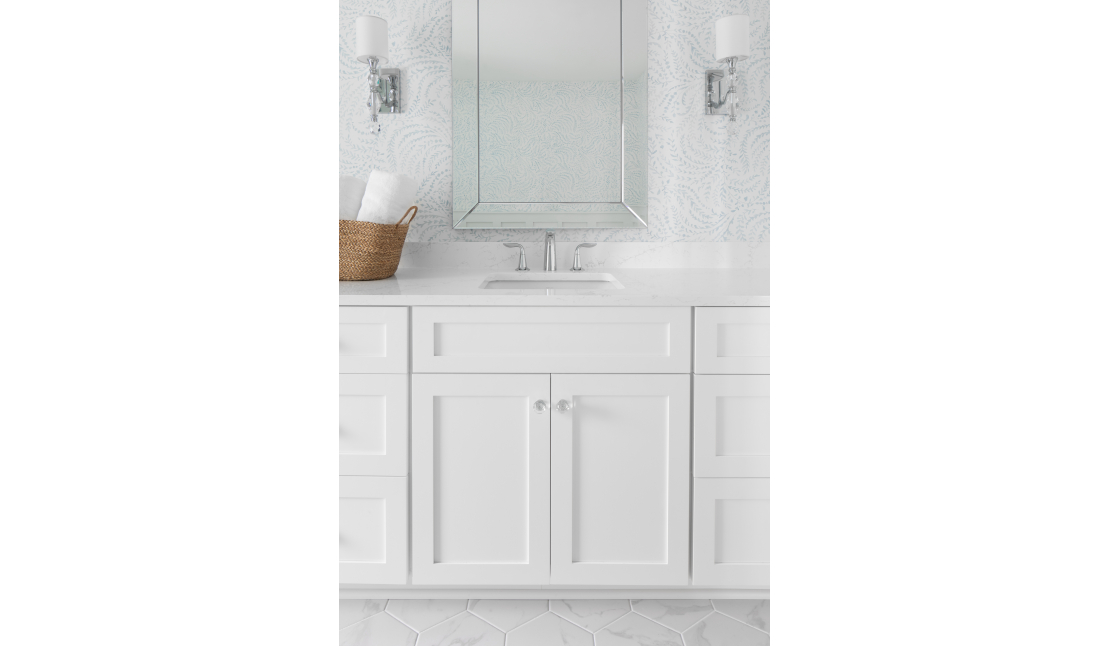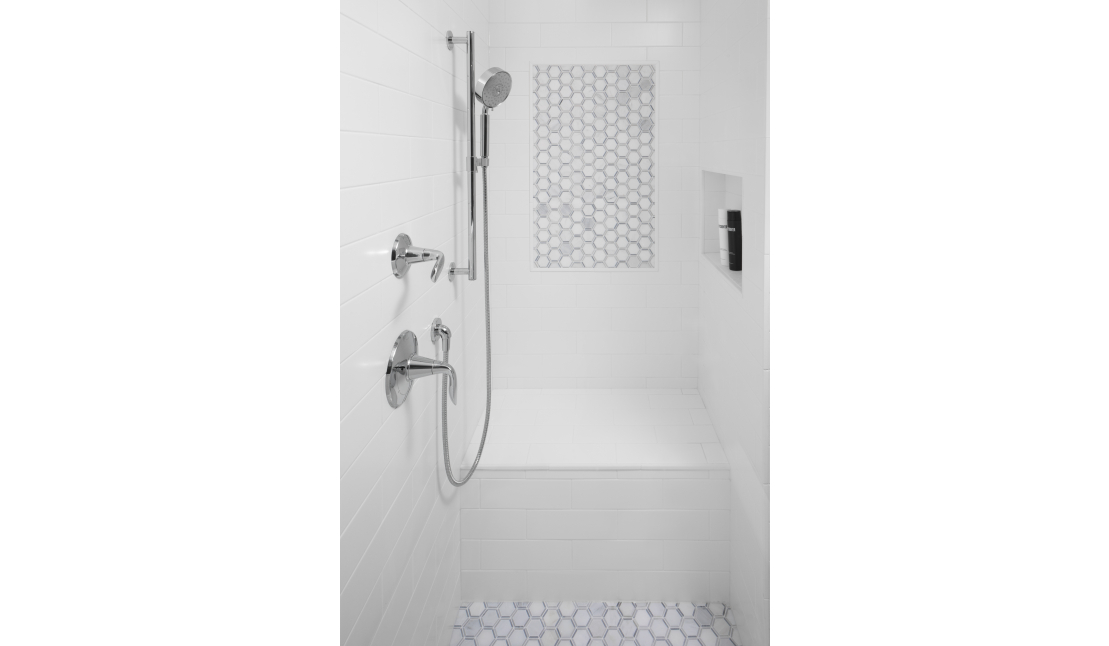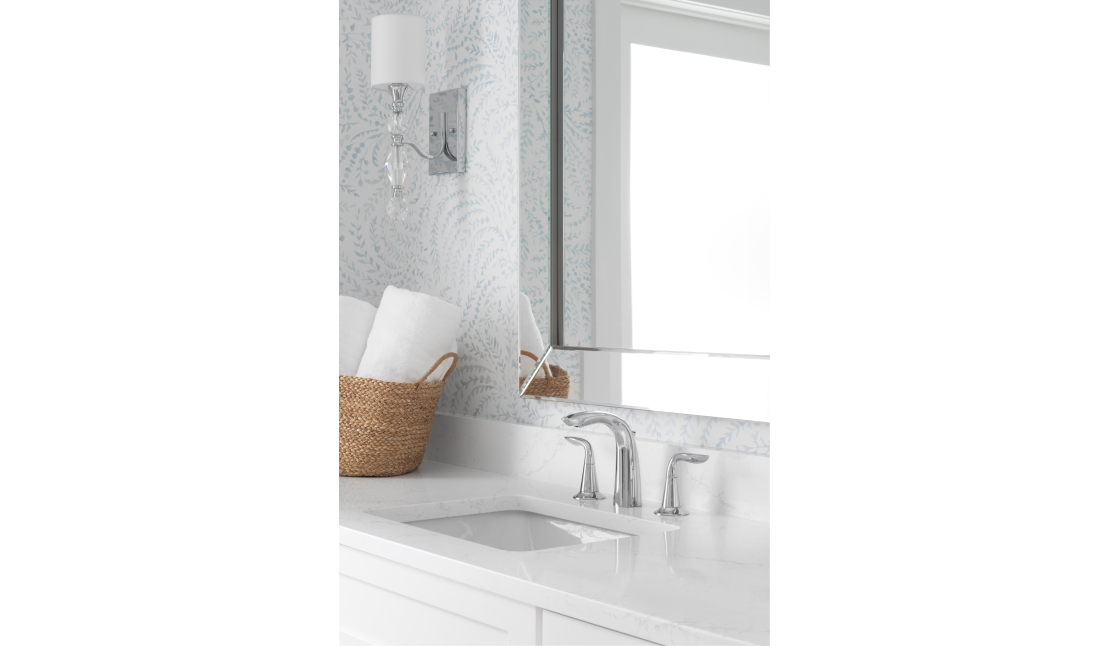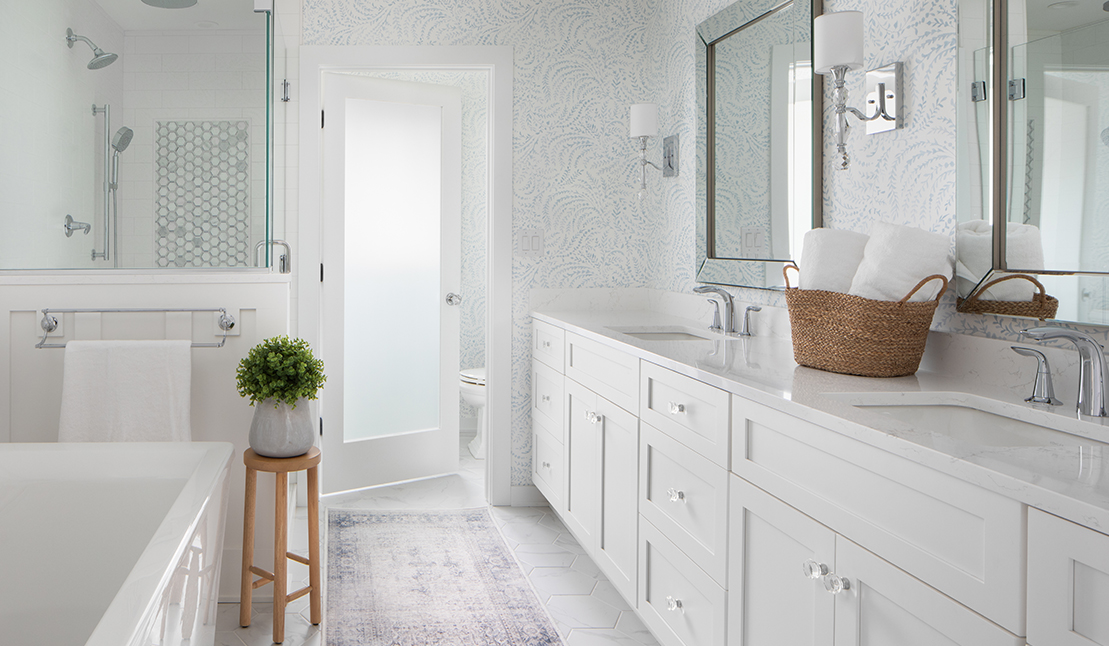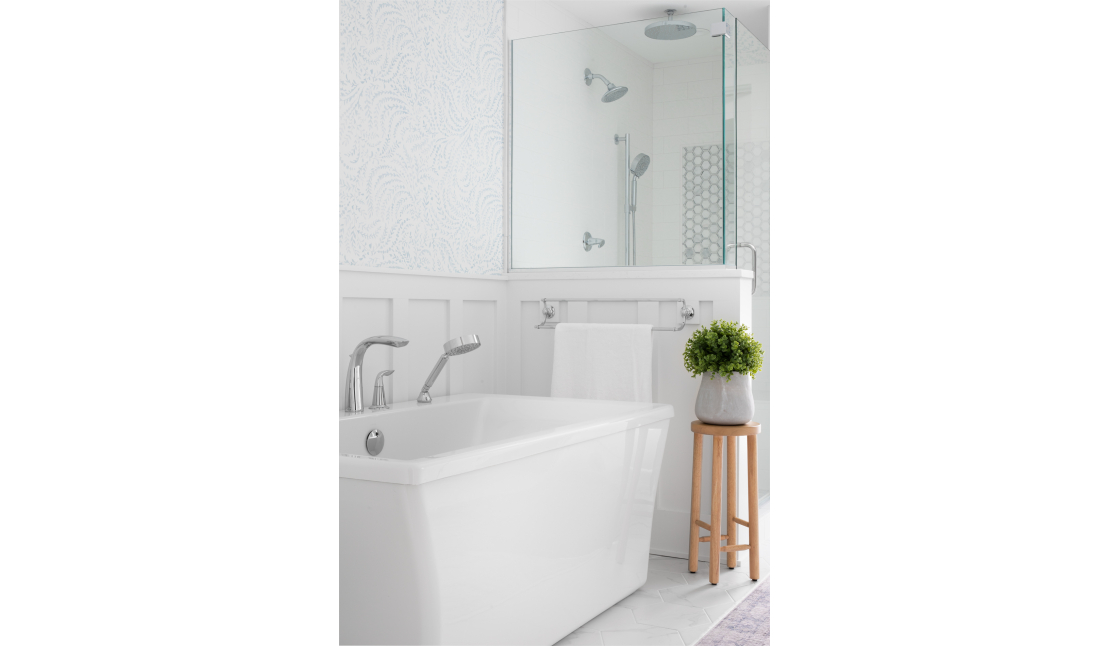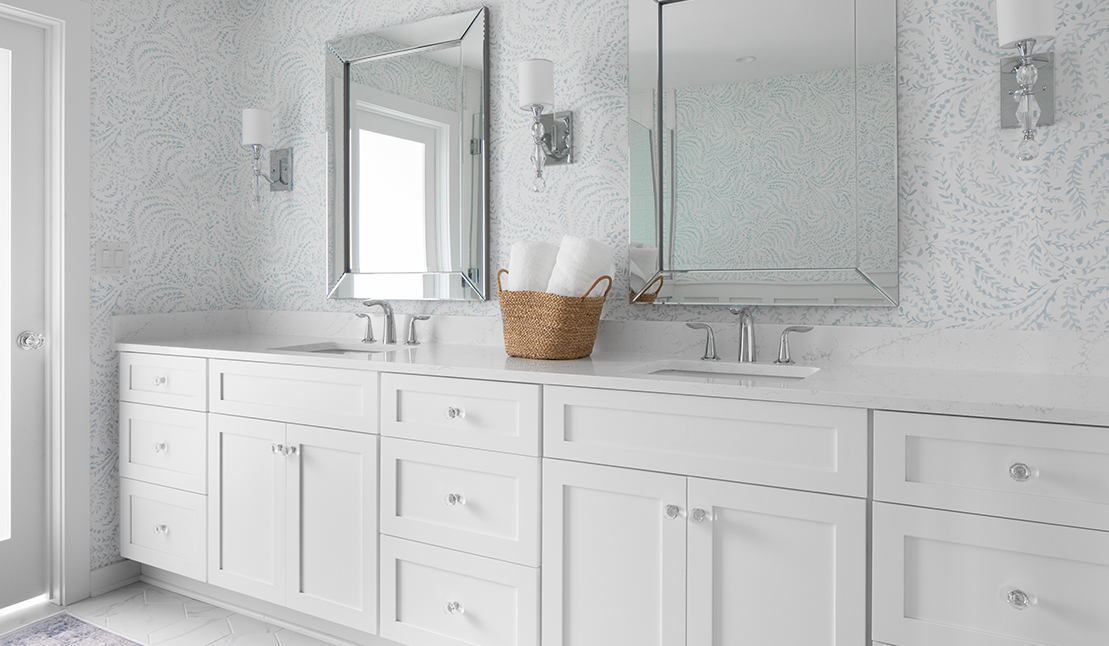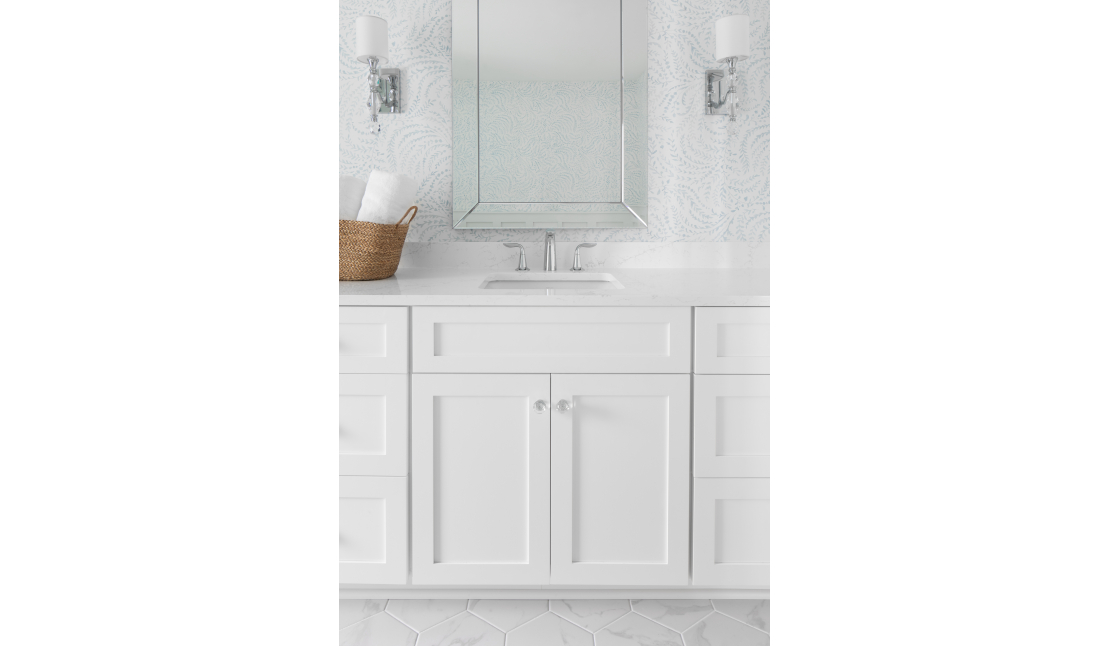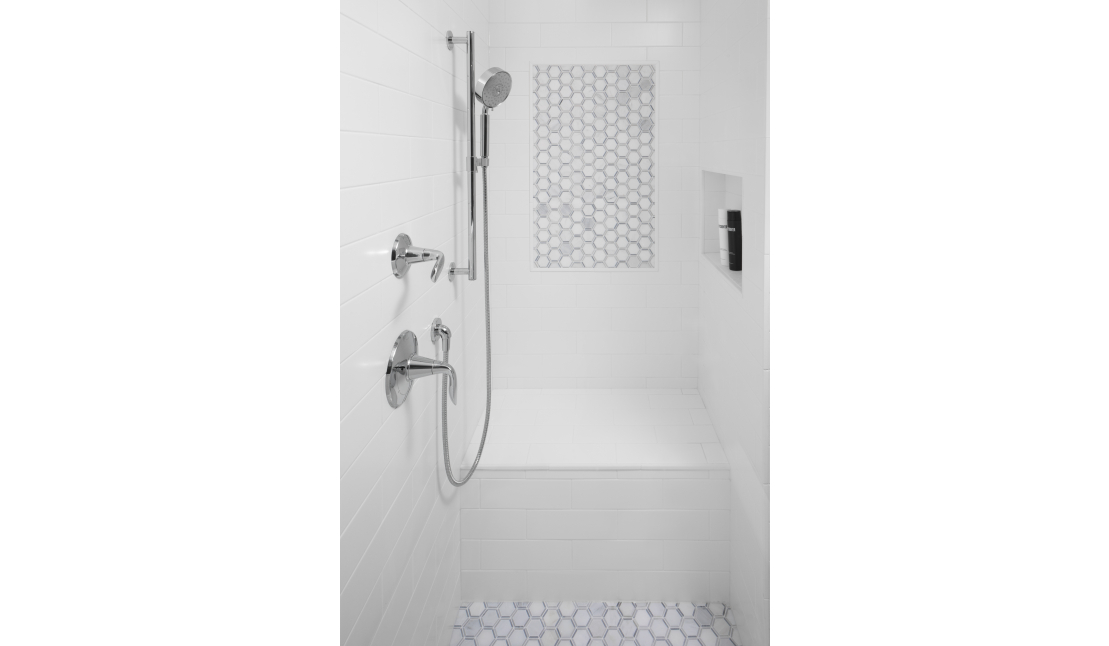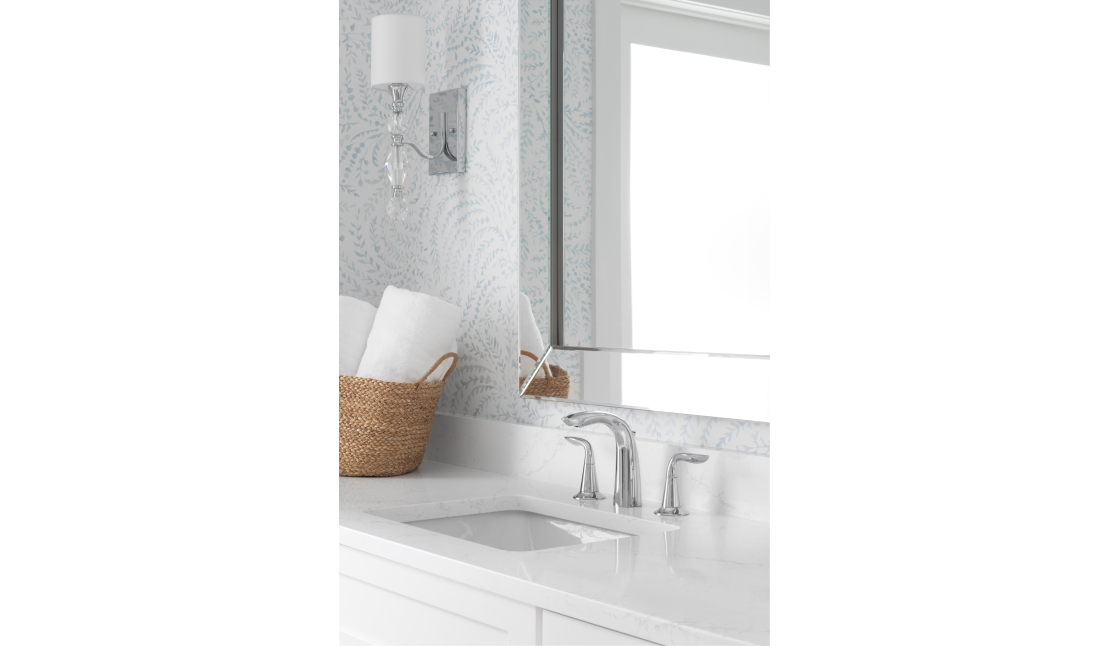 Pewaukee Master Bath Remodel
This lake home master bathroom remodel modernized into the 2020s! A major layout transformation with moving the dated oversized bathtub out of the focal point and hiding the toilet in a separate room. A new walk-in shower behind the new freestanding tub allows for a superior arrangement. The previous vanities were across from each other, now with the new design, a dual vanity is all on one wall of cabinets. A bright aesthetic was desired with accented blues to create an elegant, soft coastal feel. Mirrored, and chrome accessories, hardware and lighting bring shine in contrast to matte white areas. White and blue floral wallpaper and wainscot tub surround creates a break in tile, and provides texture. The result is a modern bright bathroom with beautiful materials and textures.
Let's Talk
Request a free consultation with our team today.
Request a Free Consultation
"
S.J. Janis Company is very easy to communicate with, quickly responsive, kept us updated on progress and changes, and honest and forthright about everything. The design team and architects were very pleasant to work with…
Ted P.
We are delighted with the end product. Guy, our site manager, is a real asset to the company and we are so fortunate that he was assigned to our project. His attention to detail and…
Alycia A.
We had a wonderful experience all around. We would recommend without hesitation to anyone interested in a project!
Rob L.
S.J. Janis completed our basement renovation project in our Wauwatosa home (recreation room, storage, bench, closets, and full bathroom, mechanical upgrades). Project was completed timely, cleanly, and professionally. Overall very happy with the completed project!
Rich G.
The whole process was a learning experience for us. S.J. Janis and all employees/trades were very helpful in their ability to let us know what was happening, when and how long it might take. They…
Cheryl P.
read more