Basement Remodeling in Elm Grove, WI
Is your basement nothing more than a concrete cavern crammed with cardboard boxes? Remodeling your basement is a great way to add square footage to your home and increase its overall value. S.J. Janis Company Inc. is a trusted name in home remodeling, with over 70 years of experience transforming boring basements into luxurious living spaces.
If you're hoping to make the basement your favorite room in the house, we can make it happen. Our team provides high-quality remodeling services sure to exceed your expectations.
Call S.J. Janis at (414) 259-0300 to request your free consultation.
Our Basement Remodeling Services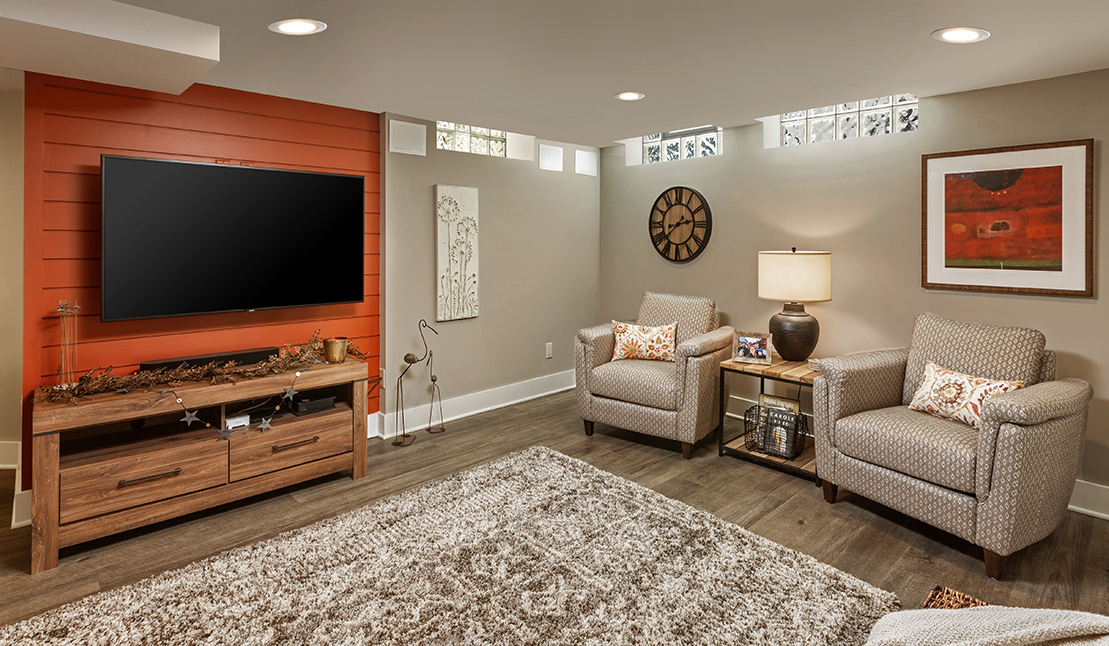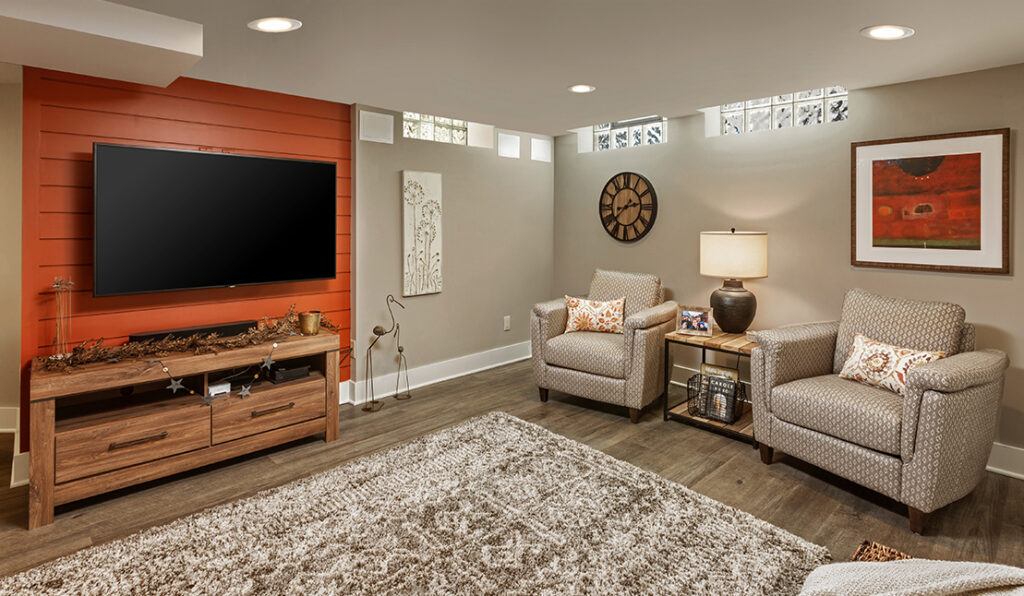 At S.J. Janis, we can help you rethink the lowest level of your home. Here are some features we specialize in adding to remodeled basements:
Home theaters:

 We can help you design and install a custom, state-of-the-art entertainment system to rival any public movie theater.

Game rooms:

 Whether you're a fan of pool, foosball, or video games, S.J. Janis can help you create the perfect basement game room for family and friends to hang out. We can even install a wet bar with custom cabinets, countertops, and a sink to make entertaining a breeze.

Wine cellars:

Are you a wine connoisseur? A beautiful space complete with custom wine racks, a climate control system, and a tasting area is just what you need to showcase your collection.

Fitness rooms:

 If you like working out, we can help you create a home gym with high-end fitness equipment, mirrors, and sound systems so you can finally cancel that expensive gym membership.

In-law suites:

 Do out-of-town family members frequently stay over? Do you want to invite your in-laws to move in with you? With a comfortable apartment suite in the basement, guests and family will feel right at home.

Upgraded fixtures and finishes:

 Whatever functionality you're hoping to get from your renovated basement, upgraded flooring, lighting, and other features are a must to create a cozy, welcoming space.
Benefits of Basement Remodeling
Elm Grove homeowners choose to remodel their basements for many reasons, including: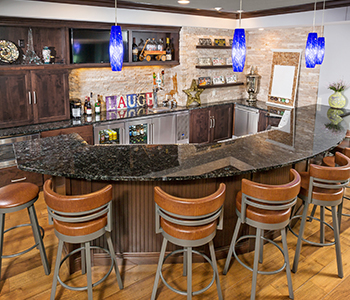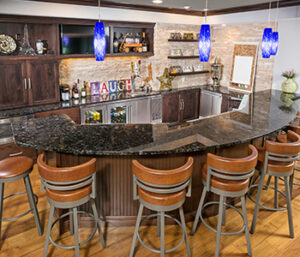 Increased living space:

Finishing your basement adds more usable square footage to your home. Whether you want a home theater, game room, or in-law suite, this project provides the extra space you need to enjoy your hobbies and entertain guests.

Cost-effectiveness:

 Remodeling the basement is often more economical than adding a home addition, making it an excellent way to maximize your budget while still getting all the features you want.

Improved energy efficiency:

 Adding insulation, energy-saving windows, and LED light fixtures in the basement makes your entire home more efficient. Expect reduced energy bills and a lower carbon footprint after finishing your basement.

Added home value:

A finished basement can add up to 30% to your home's value, a significant increase that you'll tap into if you ever sell.
Choose S.J. Janis for Basement Remodeling
To discuss remodeling your basement, turn to S.J. Janis. With our award-winning design, build, and remodeling services, we offer everything you need to transform your basement without the headache of juggling multiple contractors.
Our team is known for our exceptional craftsmanship, attention to detail, and commitment to customer satisfaction. You can count on us for jaw-dropping results, no matter the scope of your project.
Call (414) 259-0300 or contact us online to schedule a free basement remodeling consultation.