Home Remodeling & Design Services in Greater Milwaukee
How do we translate your dream into a buildable reality? Collaborative magic.
Building your dream home is a team effort. At S.J. Janis, that award-winning team consists of design consultants, licensed architects, designers with formal architecture training and certification, interior designers with 3D CAD/rendering expertise, and you. 
Here's what to expect from the fun part of our overall design process:
Initial Meeting
At this meeting, our design consultants work with you to translate your dream and paint the overall picture of what your home could look like.
Design Agreement
Once we enter the Design Agreement phase, our Director of Design will visit your home to assess and take measurements. This data, combined with our initial conversation, allow the design team to develop plan sets featuring multiple design options.
Detail Selection
Our Interior Designer brings their endless resources and expertise to the table, helping you select all the products, paint colors, hardware, and other details that will make your dream home complete.
Pre-Planning
The final step of our design process, pre-planning is crucial to the success of the construction phase. Before we begin building, we'll collaborate with you to establish multiple phases of construction, determining a timeline that works within your desired schedule and budget.
Have questions about our design process? Ready to get started?
CALL US: (414) 259-0300 • EMAIL US
Construction Plans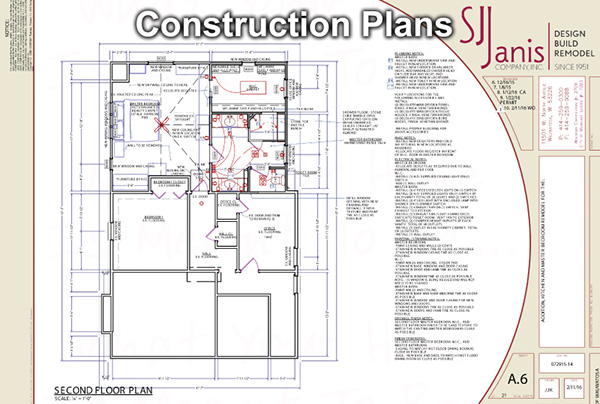 Architectural Renderings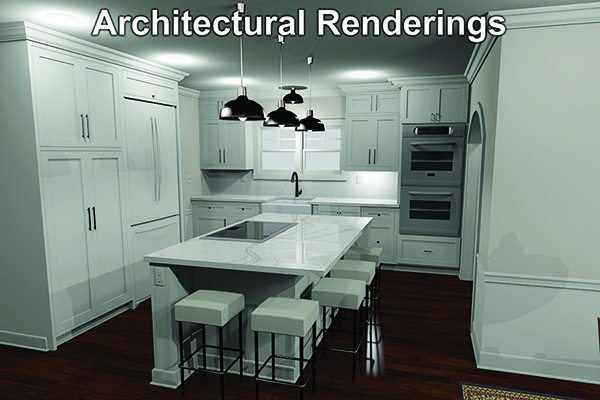 Interior Design Services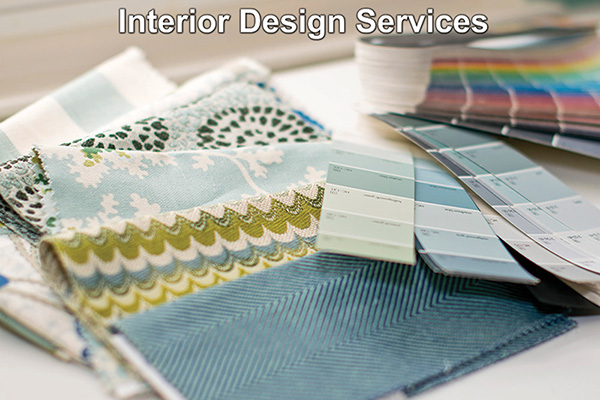 Let the S.J. Janis Company provide high-quality design and workmanship for your home! What are architectural expertise and a creative design team worth to you? Contact us today to discuss your ideas and schedule a home consultation!
CALL US: (414) 259-0300 • CONTACT US ONLINE: Here