USA Today Pet Guide | Milwaukee | S.J. Janis Company
S.J. Janis in the 2016 USA Today Pet Guide
Our Caledonia dog washing station and customized mudroom for 4 dogs brought national attention in the USA Today Pet Guide.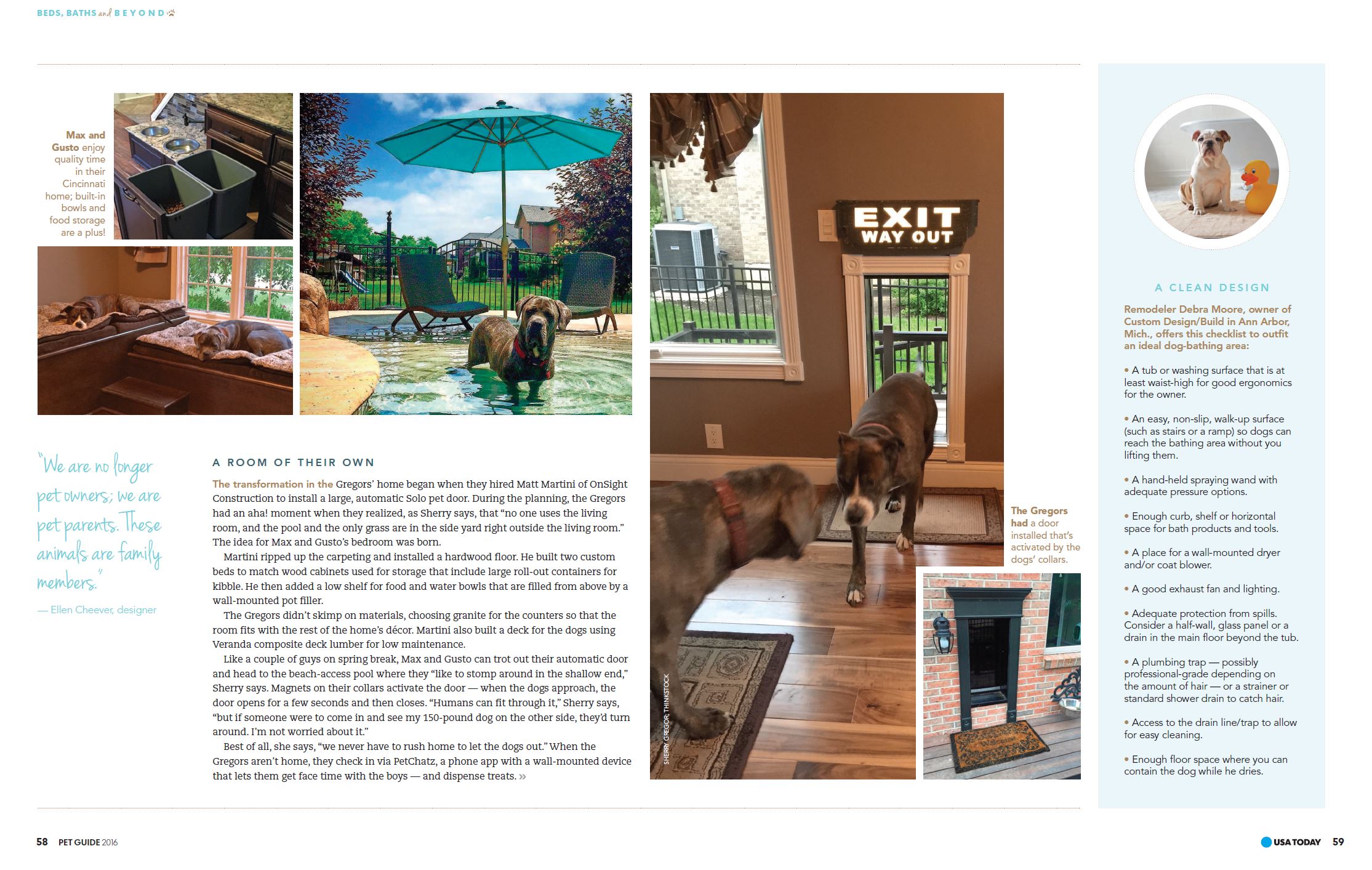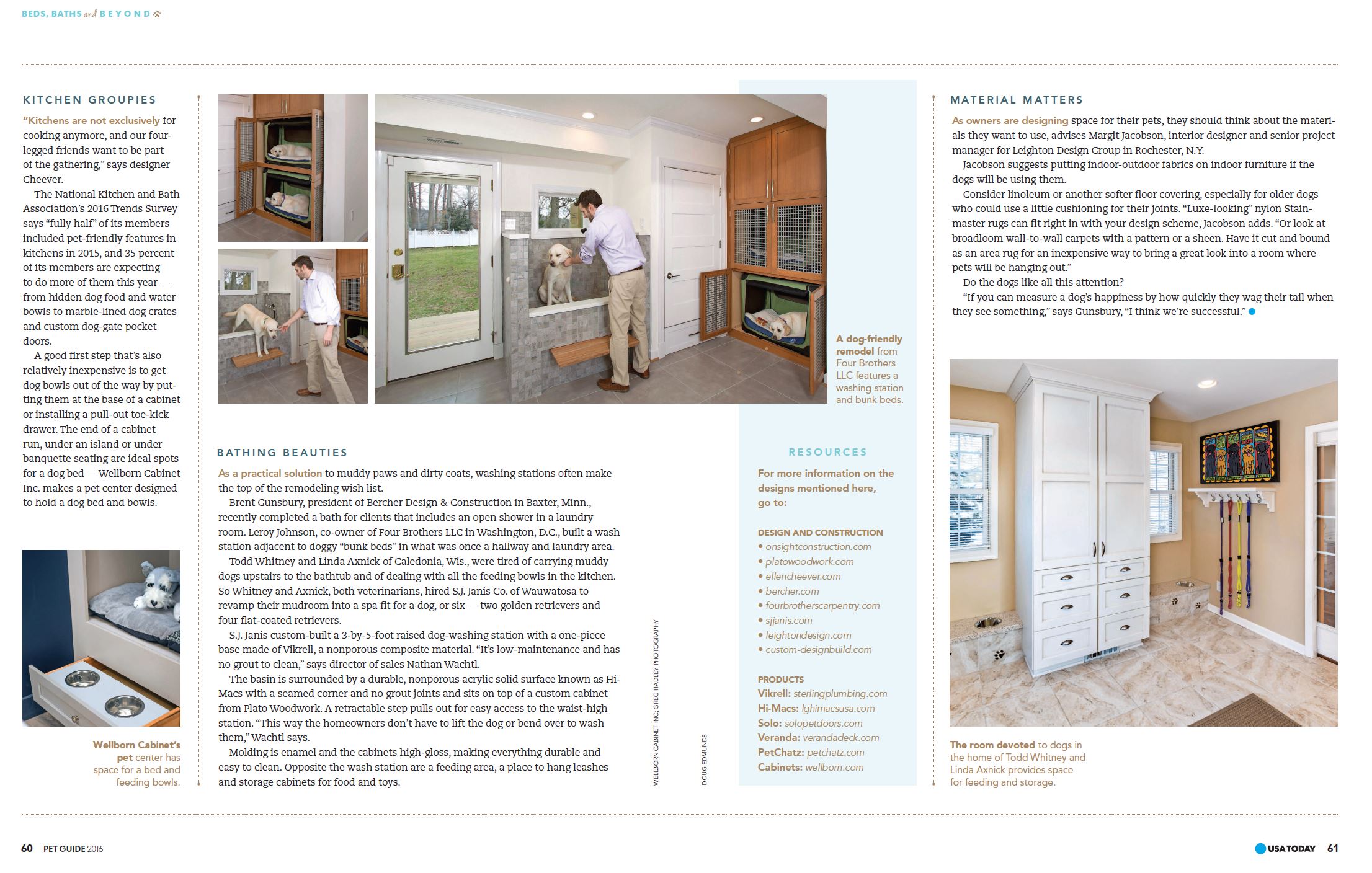 About the S.J. Janis Company, Inc.
S.J. Janis Company, an award-winning remodeler located in Wauwatosa, Wisconsin is celebrating their 65th year in business. Specializing in projects including large scale home additions, interior remodeling, kitchens, bathrooms, master suites, lower levels, and other custom designs based on client's needs. With an in-house design team and four Certified Professionals on staff, S.J. Janis is a member of several home improvement associations, including the Milwaukee/NARI Home Improvement Council, National Kitchen & Bath Association, and the Metropolitan Builders Association. In addition, the company is a member of GuildQuality, an independent third-party company that interviews every client about his or her remodeling experience. S.J. Janis is recognized as a "Guildmaster with the Highest Distinction" by the organization and is Milwaukee's highest rated Remodeler by Guild Quality for Customer Service. For more information, call the certified home remodelers, S.J. Janis Company, at (414) 259-0300 or visit www.sjjanis.com.
Let's Talk
Request a free consultation with our team today.
Award-Winning Design Projects
S.J. Janis Company's commitment to customer satisfaction and unmatched service quality has earned us 115 awards. We've been recognized by Houzz, Metropolitan Builders Association, NARI Wisconsin, and more. Browse our designs below to see why we're Wisconsin's preferred home remodeling partner. See All Projects