Top-Rated Kitchen Remodeling in Waukesha, WI
Your kitchen, often regarded as the heart of the home, deserves to be nothing less than perfect. S.J. Janis Inc. brings unparalleled expertise and decades of experience to transform kitchens in Waukesha, WI, creating spaces that look spectacular and are functional and suited to your unique lifestyle.
Learn more about our award-winning kitchen remodel services by calling (414) 259-0300 and scheduling your consultation.
The Benefits of Kitchen Remodeling
Remodeling your kitchen isn't just about aesthetics; it's about enhancing your quality of life. Some of the prominent benefits of a kitchen remodel include:
Improved functionality:

 A well-designed remodel can improve the flow and utility of your kitchen.

Modern aesthetics:

 Upgrade your space with contemporary designs and materials.

Increased home value:

 A modernized kitchen can substantially boost your property's market value.

Enhanced safety:

 Upgraded fixtures and designs can make your kitchen safer.

Energy efficiency:

 Newer appliances can lead to significant energy savings.
Get the benefits of a kitchen remodel with S.J. Janis. Call (414) 259-0300 to schedule your consultation.
Our Kitchen Remodeling Services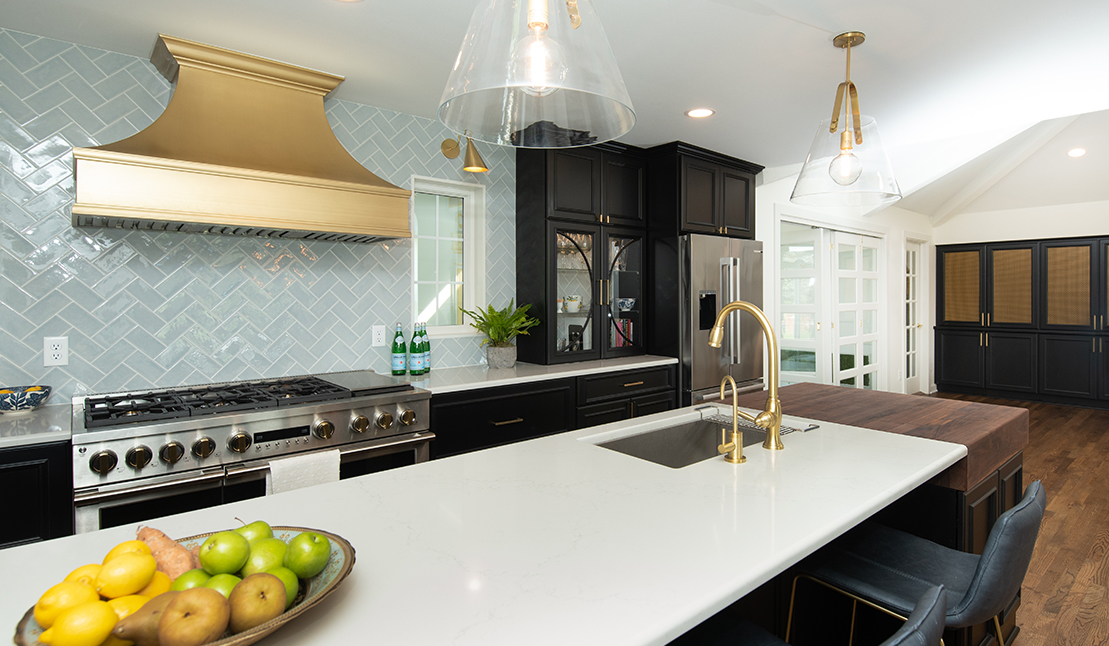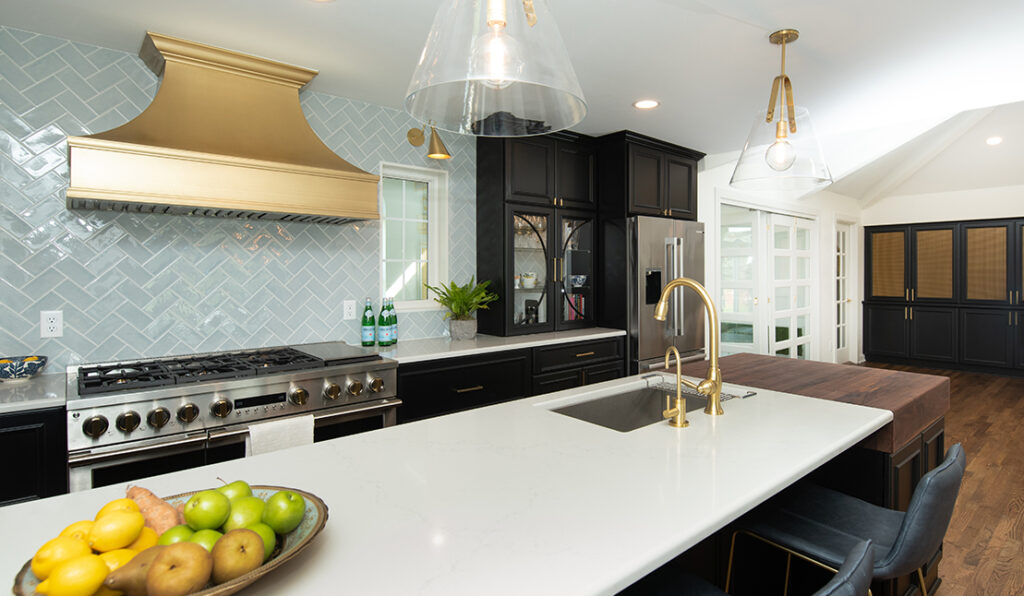 S.J. Janis offers comprehensive kitchen transformations. Some of our specialized services include:
Complete kitchen transformations:

 We create cohesive designs that blend seamlessly with your home's aesthetics.

Custom cabinetry:

 Tailored storage solutions that enhance functionality and add a touch of elegance.

Innovative layouts:

 Maximizing space while ensuring an efficient flow, perfect for families and entertainers.

Countertop installations:

Using durable and beautiful materials to give your kitchen a lasting finish.

Advanced lighting solutions:

 Brighten your kitchen space with innovative, energy-efficient lighting designs.
Get Started Today
Make your home remodeling dreams a reality.
Our Design-Build Process
At S.J. Janis, the design-build process is streamlined to ensure a seamless journey from concept to completion. Beginning with an in-depth consultation, our team collaborates with homeowners to understand their unique needs and aspirations. 
We then combine this vision with our expertise, crafting custom-designed blueprints that embody your dream space. As the build phase begins, you can be assured of meticulous craftsmanship and constant communication, ensuring your project comes to life just as you envisioned.
Let us help you get the kitchen of your dreams in Waukesha. Call (414) 259-0300 to schedule a kitchen remodeling consultation today.
Why Choose Us?
When it comes to remodeling, especially for such a pivotal space as your kitchen, you'd want to work with a name you can trust. Here's why S.J. Janis stands out in the Greater Milwaukee area:
Design, build, and beyond:

 Our holistic approach ensures you have a 

dedicated team

 from the initial consultation to the final build, guiding you at every step.

A legacy of excellence:

 With over 70 years in the business and having transformed more than 1,400 homes, our reputation speaks for itself.

Award-winning work

:

 Our work has been recognized with over 115 awards, guaranteeing you stellar results for your project.

Transparent and reliable:

 We prioritize clear communication, ensuring your project stays on schedule and budget.

Complimentary consultations:

 Embark on your remodeling journey with insightful, no-obligation consultations to understand your vision and how we can bring it to life.
Your dream kitchen awaits, and you're in the best hands with S.J. Janis. 
Ready to kickstart your kitchen remodeling project? Call (414) 259-0300 today to schedule a kitchen remodel consultation.