Top-Rated Kitchen Remodeling in Delafield, WI
Ready to revitalize your kitchen? Since 1951, S.J. Janis Company Inc. has provided comprehensive kitchen remodeling services for Delafield residents. From upgrading countertops to installing new fixtures, we have the knowledge and experience to turn your space into a place you'll be proud to show off.
Let us enrich your home with expert kitchen remodeling services. Call our team at (414) 259-0300 today to schedule a consultation. 
The Benefits of Kitchen Remodeling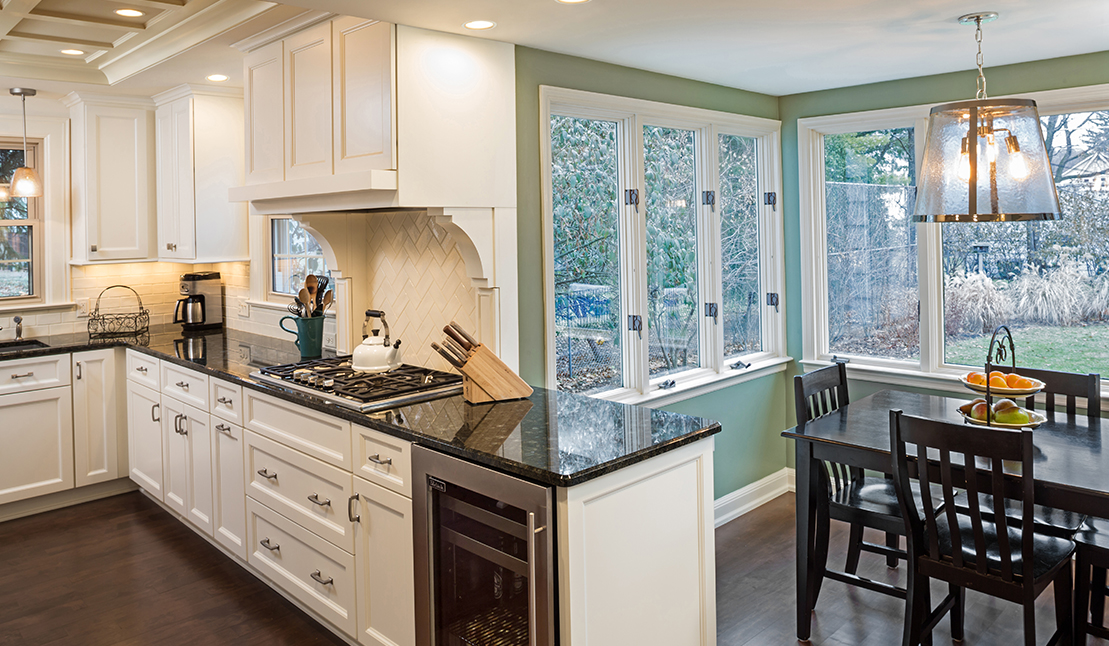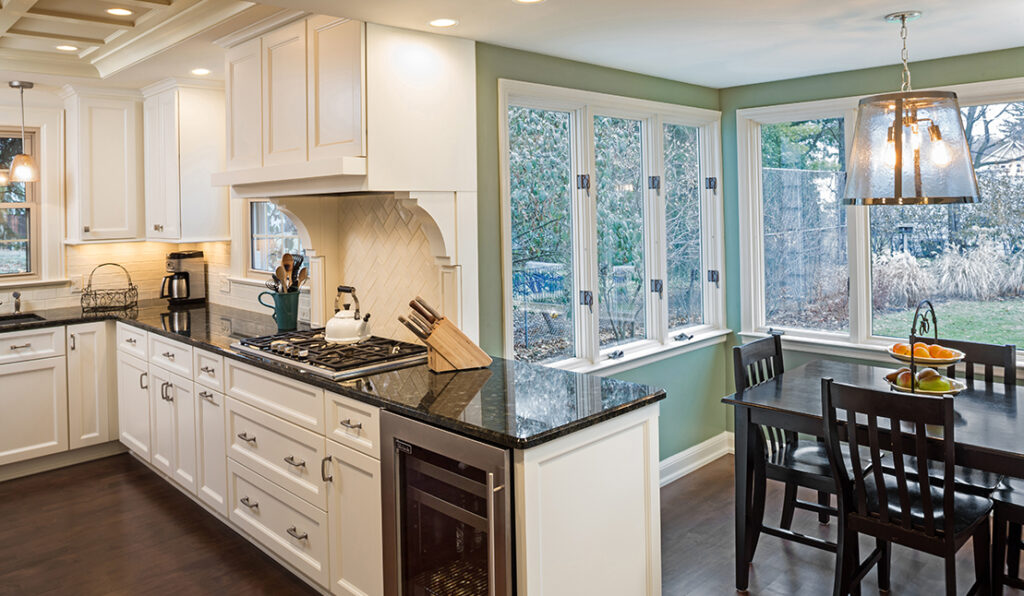 There are many perks of hiring a professional for kitchen remodeling. Our seamless remodeling services will increase your home's value alongside other benefits, including:
More space and functionality:

We'll ensure your kitchen is designed for optimal use of space and maximum storage, making it more functional for daily use.

Improved safety:

We'll guarantee your new appliances and layout are safe to use.

Heightened aesthetics:

A kitchen remodel is the perfect time to let your creative juices flow and customize a space that fits your home's theme and desired look.

Higher energy efficiency and savings:

 Switching to advanced features will inevitably cut costs in the long run.
Schedule a kitchen remodeling appointment with us by calling (414) 259-0300.
Our Kitchen Remodeling Services
Ready to take the next step in your kitchen remodeling project? Choose our award-winning team for these services:
Custom countertops and cabinetry: 

Maximize your kitchen's storage, functionality, and appeal with new custom countertops and cabinetry.

Upgrading to new appliances:

 Elevate your cooking experience with modern, energy-efficient appliances.

Installing modern fixtures:

 Transform the heart of your home with new fixtures from our team.

Updating the layout:

 Is your current layout simply not working? Our award-winning designers can reimagine your space, ensuring optimal flow and efficiency.
Get Started Today
Make your home remodeling dreams a reality.
Our Process
Our seamless design-build process sets us apart from other kitchen remodelers in Delafield. We'll be with you from the start of the project to the finish.
Our seven-step process includes: 
Initial conversation

On-site meeting

Design Project Development Agreement (DPDA)

Construction agreement

Pre-construction conference

Construction phase

Project completion
Call (414) 259-0300 today to get started. 
Why Choose Us?
The design, build, and remodel services offered at S.J. Janis are a cut above the rest. With over 70 years of experience in the industry, we've gained the tools we need to complete each project efficiently and promptly by using quality materials and leafing methods to tackle virtually anything you need.
Our unmatched services are performed by an award-winning team with over 115 awards under our belt. We offer free consultations, so don't wait to start creating your dream kitchen.
Call (414) 259-0300 today to schedule an appointment.