Master Bedroom Remodeling in the Greater Milwaukee Area
S.J. Janis Company Inc. is here for all your master bedroom remodeling needs in and around Milwaukee. We believe your home's primary suite should be as beautiful as it is functional to create a relaxing space where you can recharge after a long day.
When you choose our team, you can expect excellence through every step of the process, from consultation to design to build and beyond.
Schedule a consultation to discuss your dream primary suite. Call S. J. Janis at (414) 259-0300 to get started.
Benefits of Primary Bedroom Remodeling
Many homeowners focus their time, attention, and resources on remodeling only entertaining spaces like kitchens, outdoor patios, or living rooms. There are several benefits to also creating a dream primary suite, including:
Add resale value to your home and property

Enjoy updated lighting and design choices that bring joy to your space

Create a restful environment to recharge each day and reduce stress

Customize your space to cater to your specific routines and habits

Add more space for accessibility or incorporate a nursery or home office
Call S. J. Janis at (414) 259-0300 to schedule a consultation.
Our Primary Suite Remodeling Services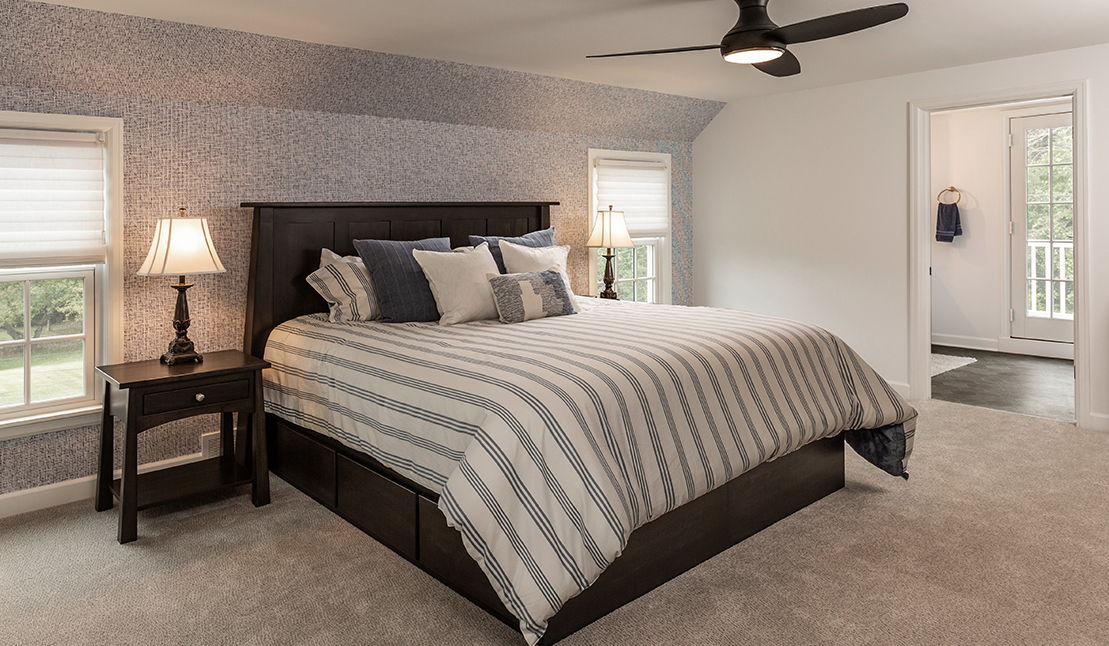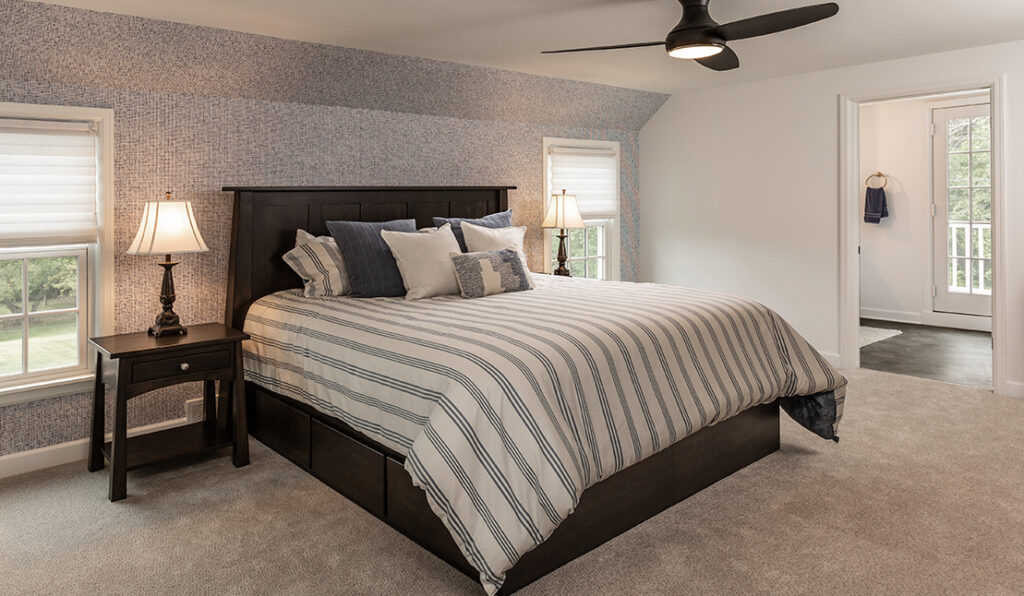 Our experienced team understands that both big-picture decisions and small details go into creating a beautiful and functional main suite. We're here to make this process simple and enjoyable from start to finish.
There are many elements you can incorporate into your remodel that can be customized to your style and preferences, including:
Lighting fixtures

Architectural details like archways or beams

Storage and cabinets

Spa features

Furniture

And more
Start your primary bedroom remodel today by calling (414) 259-0300.
Get Started Today
Make your home remodeling dreams a reality.
Our Design-Build Process
Through our many years of experience, we've developed an optimal approach to the design-build process:
The Initial Conversation
We always begin by asking, "Why do you want to remodel/build? What do you want to accomplish?" Whether you need more space or want to modernize the suite, we'll listen to your goals and budget and determine the next steps.
On-Site Meeting
S.J. Janis' senior design consultant will assess the existing footprint of the area for the remodel in person to discuss the big-picture aspects of the project, including any structural concerns.
Design Project Development Agreement (DPDA)
Once an agreement is reached, our director of design will schedule a field measure and produce floor plans, drawings, and 3D renderings. Then, we'll arrange a presentation to review two or three layout options and other product choices. Then, we'll have a second on-site walkthrough to finalize your decisions.
Construction Agreement
At this point, you'll be provided with a fixed-cost construction agreement, which means you can expect the project to be completed on cost unless you make changes during the project.
Pre-Construction Conference
Your design consultant and project manager will discuss the details of the remodeling process, including a written project schedule.
Construction Phase
During construction, we'll use phone, text, and email to maintain open communication in addition to weekly meetings with the project manager.
Project Completion
Within two weeks of project completion, we'll have a punch list and scheduled close-out meeting. When everything is complete, we'll schedule a six-month and one-year warranty visit to your home to ensure everything is as it should be.
Schedule an initial consultation with S. J. Janis by calling (414) 259-0300.
Why Choose Us? 
When you choose our experienced team for your primary suite renovation, you can expect unmatched services with outstanding communication. With 70 years in business and an award-winning team, you can be confident in our process, products, and work quality.
Schedule master suite remodeling services in Milwaukee, WI, by contacting S.J. Janis at (414) 259-0300.