Professional Laundry Room & Mudroom Remodeling in Wisconsin
A laundry room and mudroom can be valuable transition spaces in your home. They provide a place to remove your shoes and coat before entering your house or prepare your wardrobe for the week. However, these rooms may lack space and functionality if not carefully designed.
SJ Janis Company, Inc. offers laundry room and mudroom remodeling services that can make these spaces visually appealing, spacious, and functional. Our award-winning designers, carpenters, and project managers are ready to put their skills to work for you, giving you a newly designed space that will benefit your entire family.
Want to recreate your mudroom or laundry space? Call (414) 259-0300 or contact us online to book a free consultation.
The Benefits of Remodeling Your Laundry Room & Mudroom
In decades past, the laundry room wasn't necessarily a room but a space in a dusty basement or a corner of the garage where you stashed your washer and dryer. Similarly, mudrooms were often tiny spaces where one could drop their keys, purses, and backpacks upon returning home.
Today, homeowners appreciate having a dedicated room for their needs. With a reorganized, remodeled laundry room and mudroom, you can have additional storage space, a functional work tub and sink, and a place to wash off the dog on a rainy day.
Upgrade your mudroom and laundry room with help from S.J. Janis. You'll enjoy the added convenience and functionality our designs offer, making laundry day less burdensome and your home feel tidier.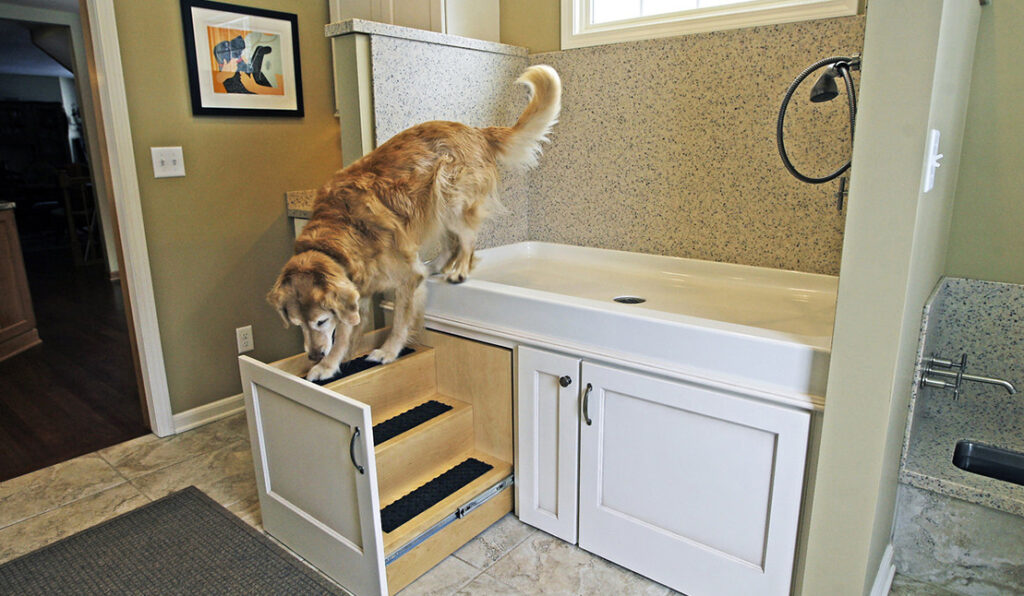 Call (414) 259-0300 for a free, no-obligation quote for laundry room remodeling services.
Why Choose Us?
When you need a mudroom or laundry room renovation in your Wisconsin home, turn to the team at S.J. Janis. We've been in business for over 70 years and strive to exceed your expectations with our unmatched service and exceptional work. Our design-build team has won over 115 awards for our services, which means you can count on us for unbeatable work and superior results.
If you're ready to learn more or begin your remodeling project, schedule a free consultation with S.J. Janis.
Schedule a quote for laundry room remodeling services by contacting us online or calling (414) 259-0300.