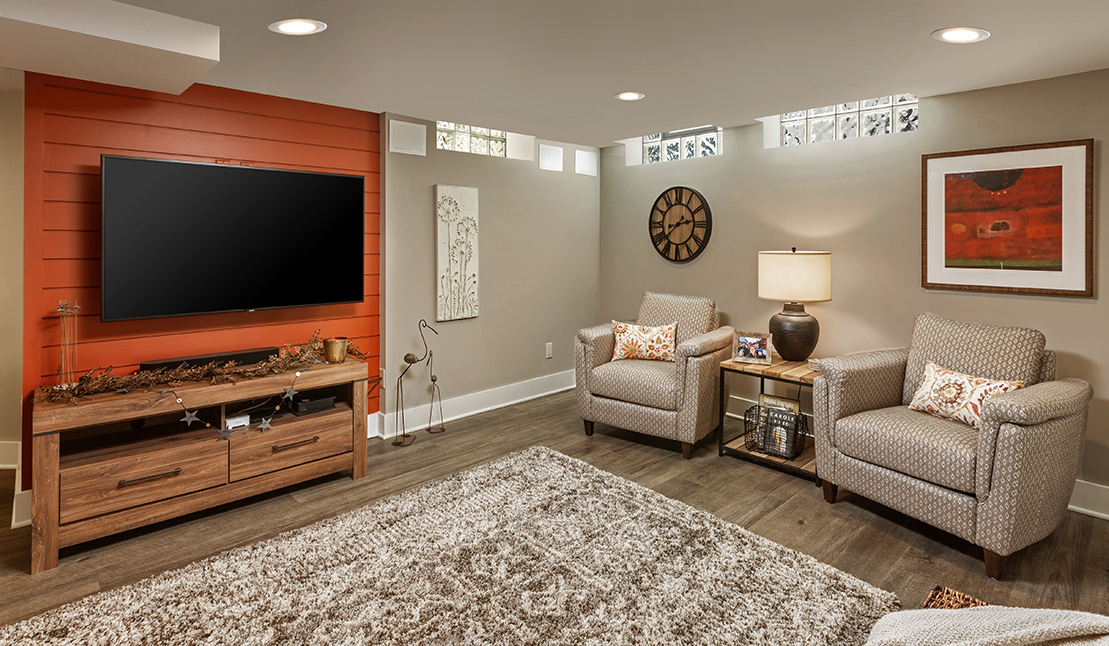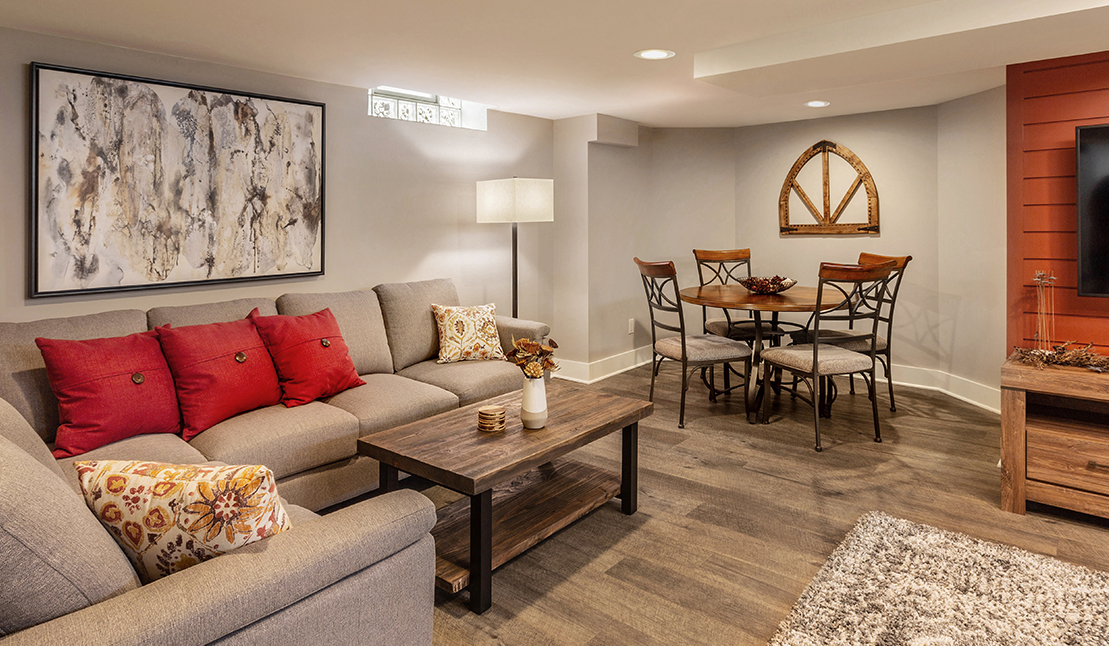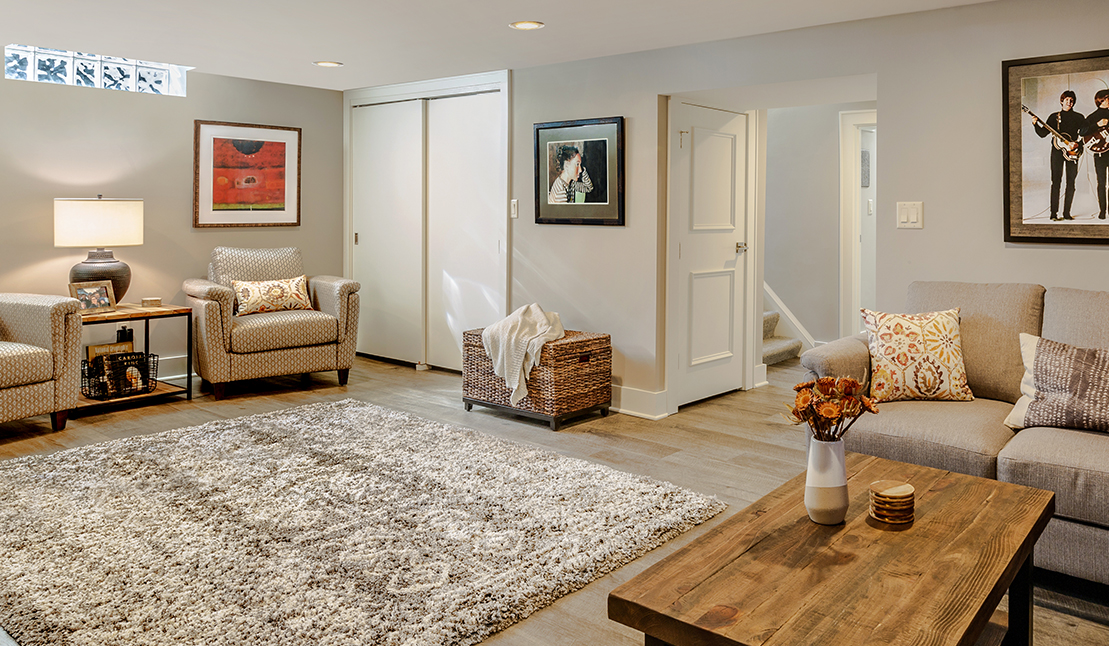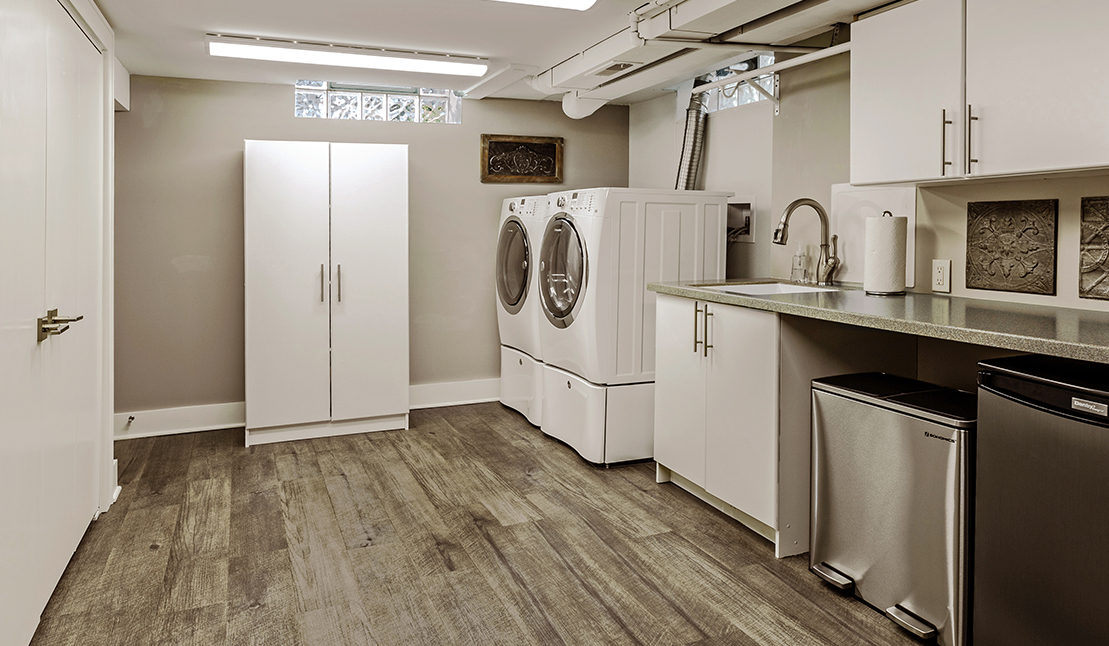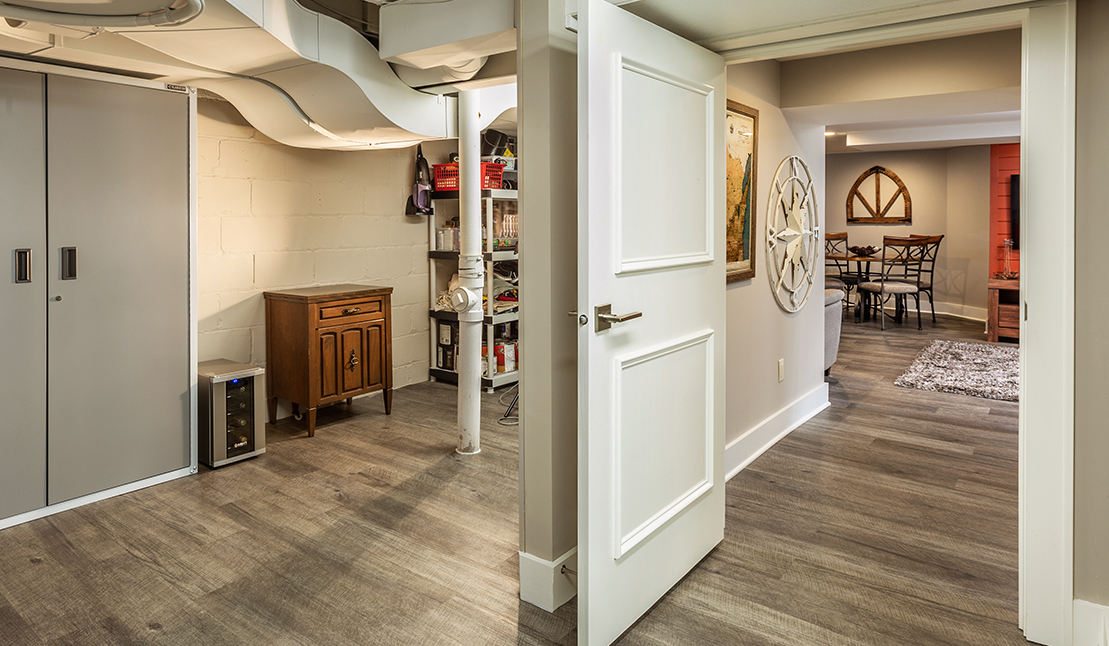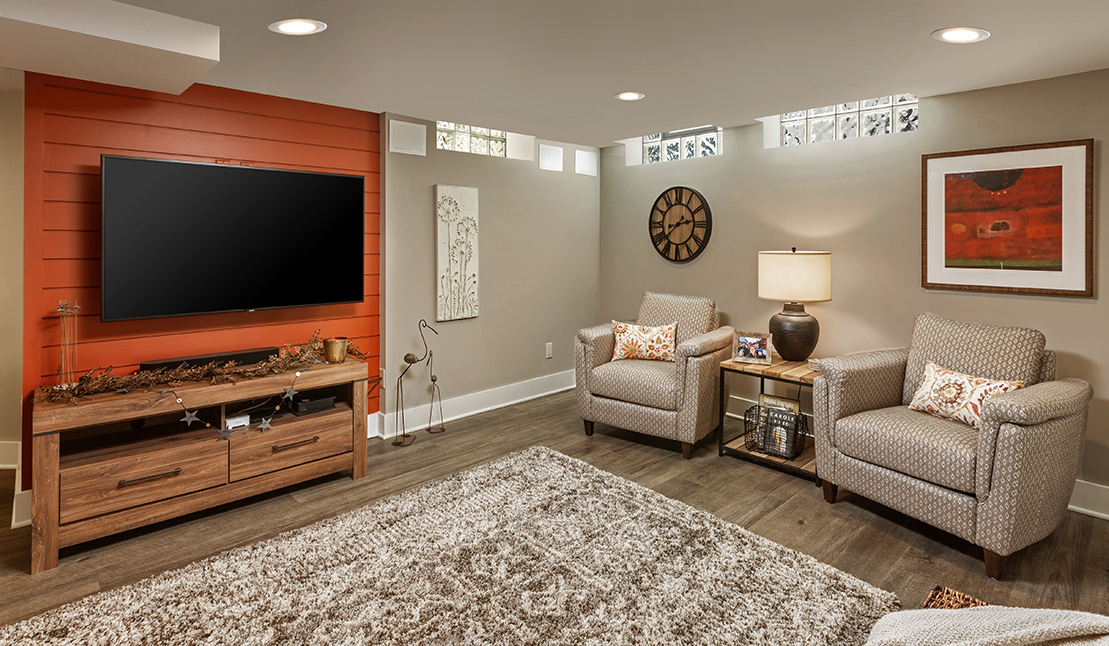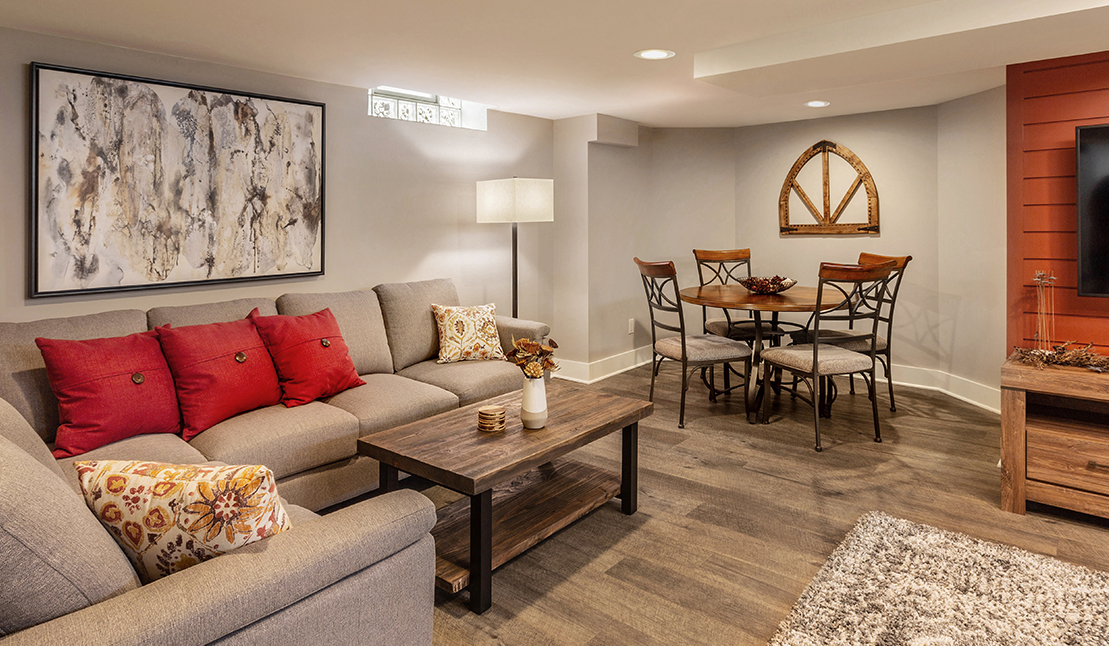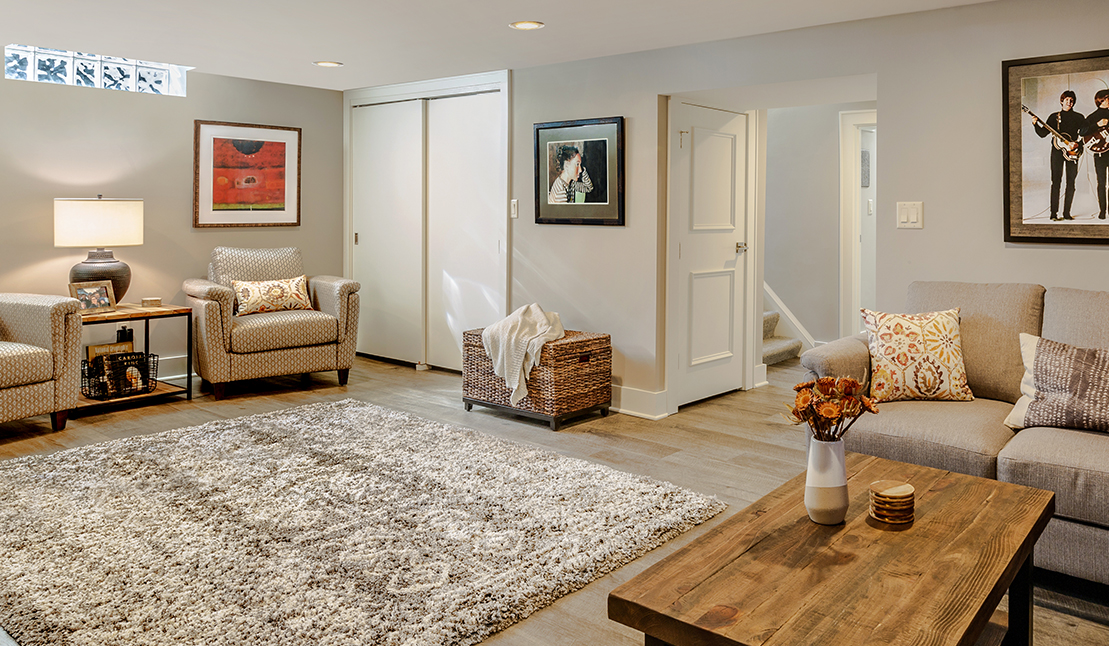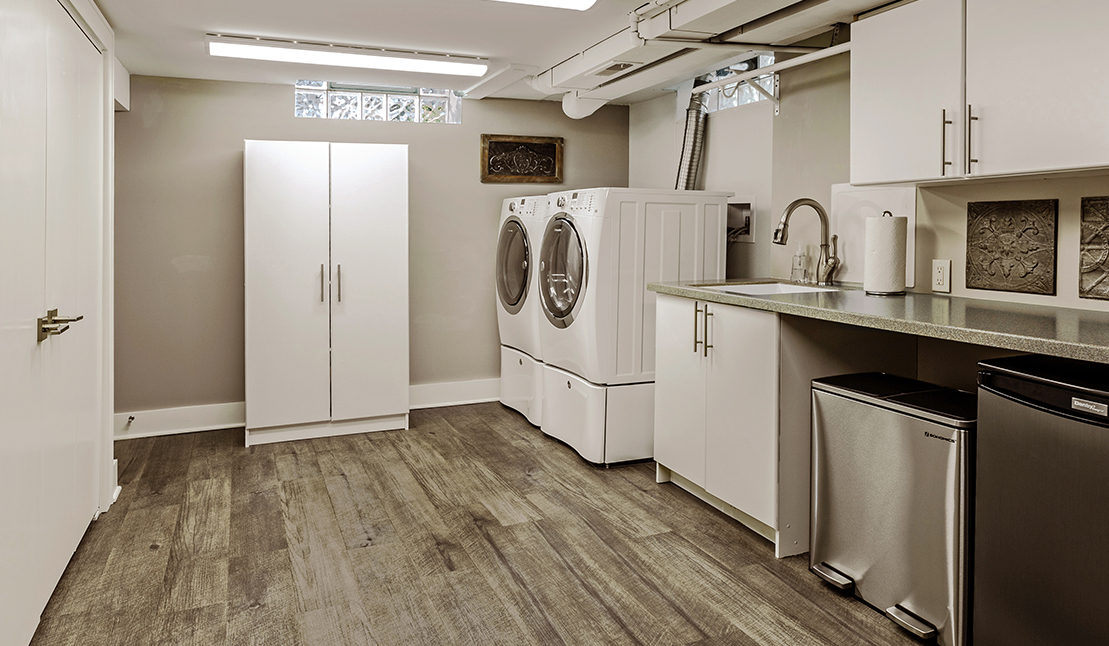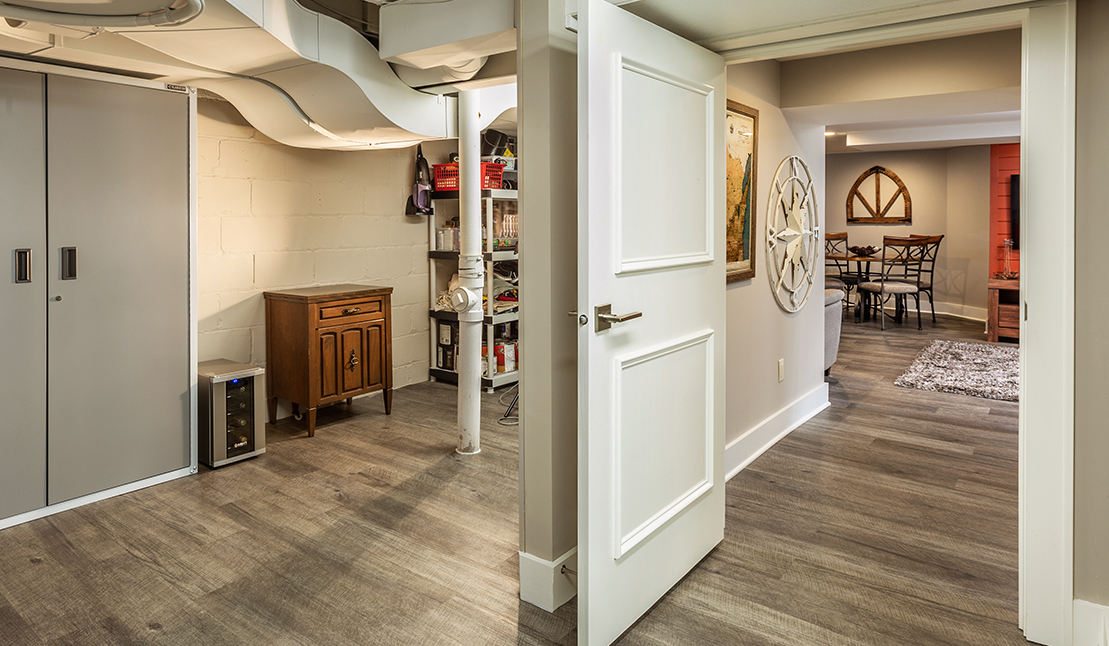 Wauwatosa Lower Level
The client desired an updated space with clean simple lines in a modern style that reflects their lifestyle as well as enjoying time with the family and grandchildren. A complete gut was desired to replace uninsulated walls, lack of proper HVAC, plumbing code violations and a drop ceiling.
The original plumbing and electrical replacement/relocation on the ceiling and utility room walls produced the clean lines desired. All of the aging galvanized plumbing in the basement also had to be replaced. The aging foundation had leaking water problems and broken sewer line that were repaired, allowing us the ability to finish the space and not worry about future water damage.
The utility room was finished with drywall enclosing the plumbing and electrical piping into the walls, cabinetry, counter tops, finished easy to maintain floor into a bright, inviting space to work. The ceiling height appears taller than the 2" gained by removing the drop ceiling. The floor drain was also relocated near the water heater to eliminate a trip hazard of piping and the unsightly look.
The entire space is now conditioned properly for heating and cooling allowing for the grandchildren as well as family to fully utilize all of the rooms in comfort. This project transformed a dark, outdated space into a bright and inviting contemporary living space. The color of the walls, ceiling, and rustic Luxury Vinyl Plank flooring contrast with the white trim, creating the perfect balance.
Let's Talk
Request a free consultation with our team today.
Request a Free Consultation
"
S.J. Janis Company is very easy to communicate with, quickly responsive, kept us updated on progress and changes, and honest and forthright about everything. The design team and architects were very pleasant to work with…
Ted P.
We are delighted with the end product. Guy, our site manager, is a real asset to the company and we are so fortunate that he was assigned to our project. His attention to detail and…
Alycia A.
We had a wonderful experience all around. We would recommend without hesitation to anyone interested in a project!
Rob L.
S.J. Janis completed our basement renovation project in our Wauwatosa home (recreation room, storage, bench, closets, and full bathroom, mechanical upgrades). Project was completed timely, cleanly, and professionally. Overall very happy with the completed project!
Rich G.
The whole process was a learning experience for us. S.J. Janis and all employees/trades were very helpful in their ability to let us know what was happening, when and how long it might take. They…
Cheryl P.
read more