WRA, Wisconsin Remodeler Awards | S.J. Janis Company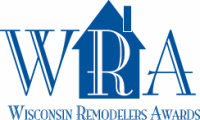 S.J. Janis Company Wins 5 Awards at the Wisconsin Remodeler Awards (WRA)
S.J. Janis Company received five remodeling awards at the Milwaukee/NARI sponsored Wisconsin Remodeler of the Year Awards (WRA) presented January 16, 2015.
The company was recognized in the following categories:
Addition Under $100,000: Gold Award
Addition 100,000 – $250,000: Gold Award
Residential Bath $50,000 – $75,000: Silver Award
Residential Interior Over $150,000: Silver Award
Basement Under $50,000: Bronze Award
This is the 26th consecutive year S.J. Janis Company has won an award in the WRA competition, the only company to be so recognized in each year of the award competition, which is conducted annually by the Milwaukee/NARI Home Improvement Council.
Check out our projects on our Pinterest!
Let's Talk
Request a free consultation with our team today.
Award-Winning Design Projects
S.J. Janis Company's commitment to customer satisfaction and unmatched service quality has earned us 115 awards. We've been recognized by Houzz, Metropolitan Builders Association, NARI Wisconsin, and more. Browse our designs below to see why we're Wisconsin's preferred home remodeling partner. See All Projects