Real Estate You Can Renovate Seminar
Thursday, March 12th @ 6:30 – 8:00PM
Annex Wealth Management, 12700 W. Bluemound Rd. #200, Elm Grove, WI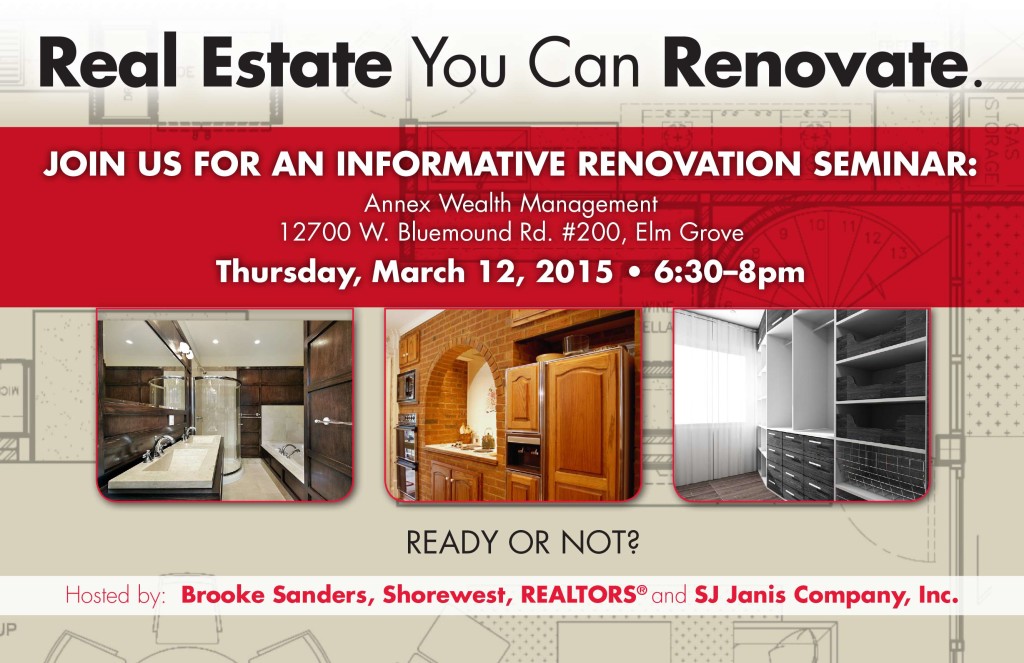 Hosted by: Nathan Wachtl, CR, UDCP of S.J. Janis Company and Brooke Sanders of Shorewest Realtors.

– Are renovations what they could be for your current house, or where you want them to be?
– When buying a home, what are the things you should be looking for?
– Do you want to find a home with more potential or do you want to stay in your home and make it yours?
Register for free by calling Nathan Wachtl at (414) 259-0300 or emailing Nathan@sjjanis.com
Let's Talk
Request a free consultation with our team today.
Award-Winning Design Projects
S.J. Janis Company's commitment to customer satisfaction and unmatched service quality has earned us 115 awards. We've been recognized by Houzz, Metropolitan Builders Association, NARI Wisconsin, and more. Browse our designs below to see why we're Wisconsin's preferred home remodeling partner. See All Projects