Pulse of the City Award | Milwaukee | S.J. Janis Company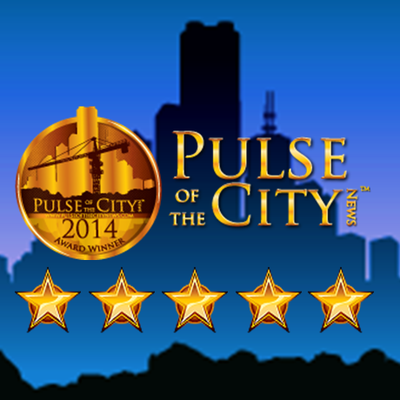 S.J. Janis Wins Pulse of the City Award for Customer Service in 2014
Award Recognizes Superior Construction Product & Excellent Customer Focus
WAUWATOSA WI – S.J. Janis Company, a full-service design/build firm in Wauwatosa, Wis., is the recipient of the 2014 Pulse of the Award.
"We pride ourselves in superior construction quality and customer support. We are very appreciative of this award and being able to serve the Metro Milwaukee area for over 60 years," said Gary Sannes, CR, GCR, company president."
The pulse of the City News' research finds Building & Construction companies that deliver superior design and construction services AND great customer service. We look behind those successes to help unlock keys to a better, stronger future for our industry and the communities we serve.
The Pulse of the City News' rating system recognizes those Stars with its highest ratings. By combining superior construction products and services with excellence in customer service, these companies have earned 4 to 5 stars and won the Pulse of the City News Building & Construction Star Award.
S.J. Janis Company, with six Certified Professionals on staff, is a member of several home improvement associations, including the Milwaukee/NARI Home Improvement Council, Inc., National Kitchen & Bath Association, and the Metropolitan Builders Association.
Let's Talk
Request a free consultation with our team today.
Award-Winning Design Projects
S.J. Janis Company's commitment to customer satisfaction and unmatched service quality has earned us 115 awards. We've been recognized by Houzz, Metropolitan Builders Association, NARI Wisconsin, and more. Browse our designs below to see why we're Wisconsin's preferred home remodeling partner. See All Projects