Kitchen Trends With Staying Power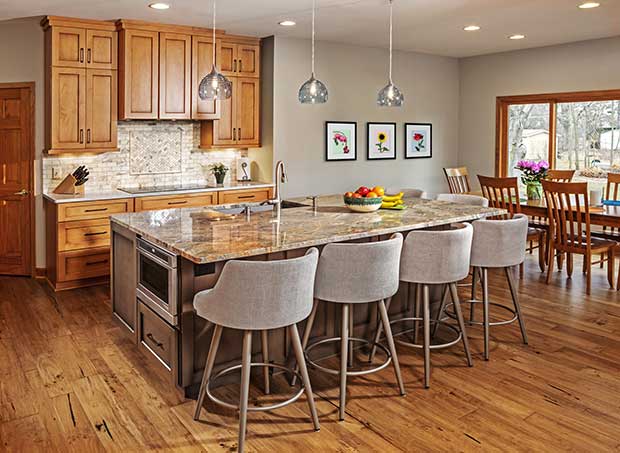 When thinking of kitchen "trends" that will never go out of style, Sarah Nelson, S.J. Janis Company Designer, said there a few that she believes will stay popular for years to come.
The first is something that has been key for as long as renovation of living spaces has been done – functionality: "A well-designed layout will provide function for years," Sarah said. "This may include using roll outs, pantry organizers, and spice storage."
When considering specific products, Sarah said a Shaker Door Style is classic when it comes to cabinetry and has been a trend for several years. "The simple, clean lines provide versatility that is appealing to homeowners," she said. "Cabinet hardware, mouldings, and color choice may be used to personalize this overall timeless look."
Another product that continues to grow in popularity is stone countertops. "The use of stone materials for countertops, such as Marble, Quartzite, or Soapstone, provide durable surfaces that can last a lifetime if cared for properly," Sarah said. "These natural, unique surfaces add interest and elegance to a space. I don't think there is anything more classic than a slab of Carrera marble."
She believes hardwood flooring will never go out of style, as it ages with the home and can be refinished multiple times if needed. "Hardwood brings a sense of livability and comfort in an attractive way," Sarah said.
Finally, she is confident that stainless steel appliances will remain desirable. "Offering a sleek backdrop, stainless steel appliances don't interfere with other finishes used in a space, making them a great fit regardless of the other components of the space," Sarah said.
For more information on kitchen trends that will remain popular moving forward, contact the S.J. Janis Company at (414) 259-0300.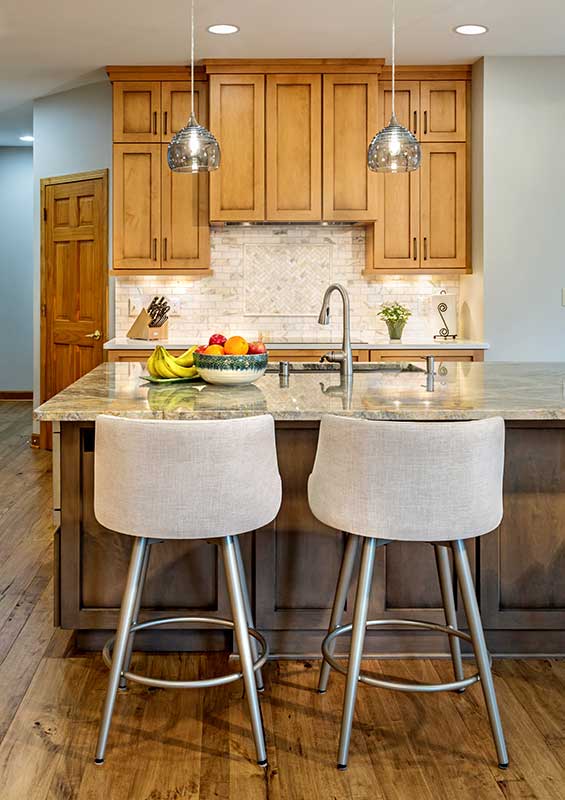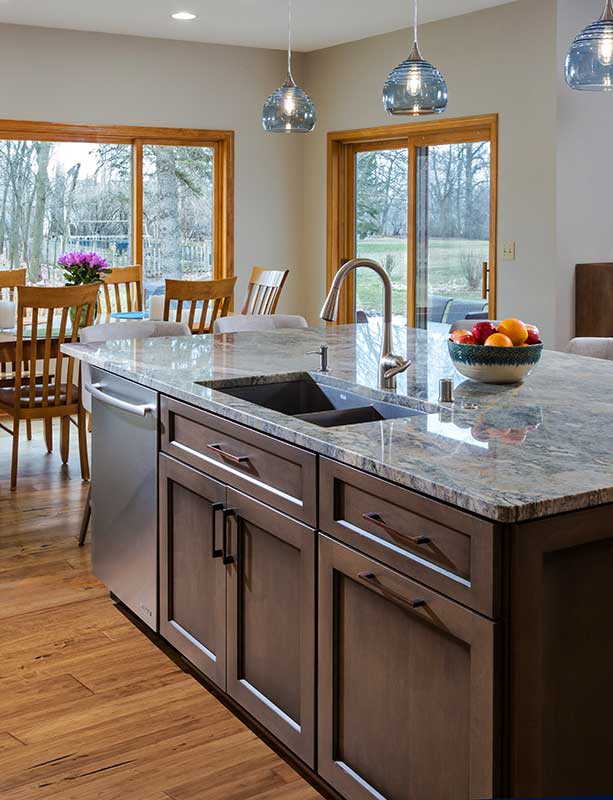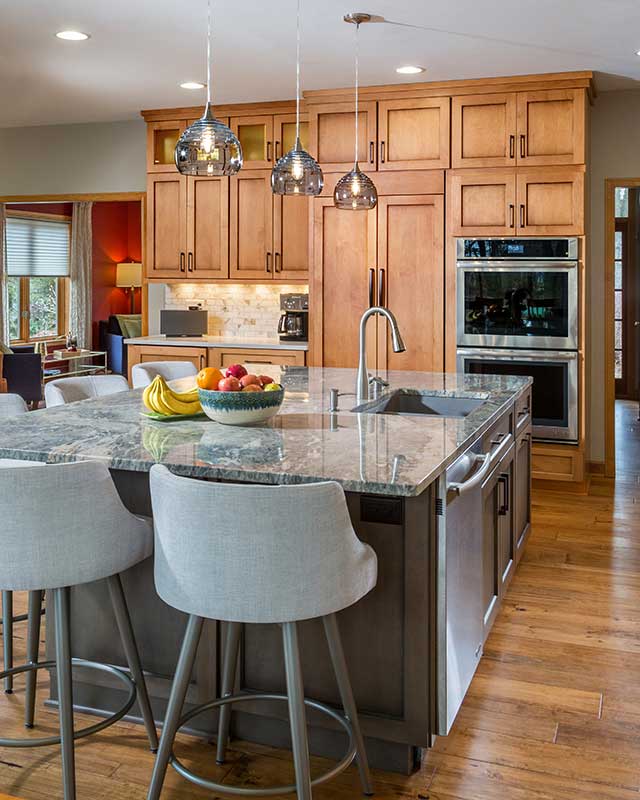 Let's Talk
Request a free consultation with our team today.
Award-Winning Design Projects
S.J. Janis Company's commitment to customer satisfaction and unmatched service quality has earned us 115 awards. We've been recognized by Houzz, Metropolitan Builders Association, NARI Wisconsin, and more. Browse our designs below to see why we're Wisconsin's preferred home remodeling partner. See All Projects