Guild-Quality, Guildmaster | Milwaukee | S.J. Janis Company
S.J. Janis Named 2014 Guild-Quality Guildmaster with Highest Distinction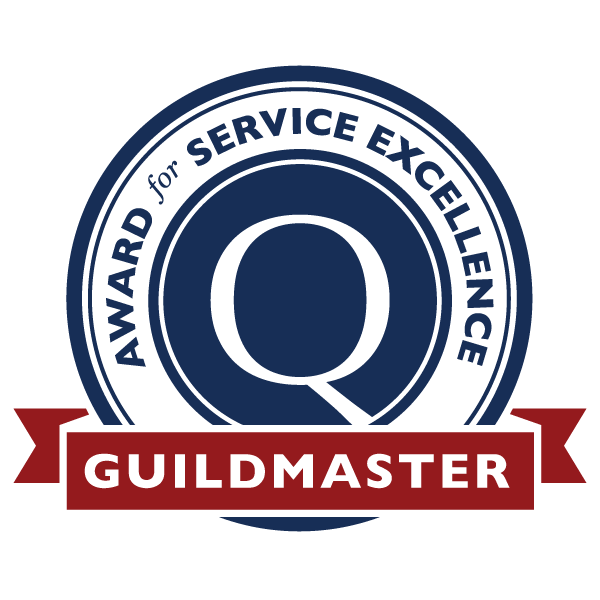 Award Recognizes Exemplary Customer Service for Eighth Consecutive Year
WAUWATOSA WI – S.J. Janis Company, a full-service design/build firm in Wauwatosa, Wis., is the recipient of the 2014 Guildmaster with Highest Distinction award by Guild-Quality, Inc., an independent customer satisfaction-surveying firm serving a nationwide community of homebuilders and Remodelers. This is the eighth consecutive year S.J. Janis has received Guild-Quality's honor, which recognizes building professionals who have lengthy track records of exceptional customer service.
"For many years, our goal has been to foster a philosophy of creating a 'Client for Life,' and maintaining premier customer service is one of the keys to achieving that goal," said Gary Sannes, CR, CGR, company president. "S.J. Janis is one of 10 companies in the state to achieve the Guildmaster with Highest Distinction designation."
S.J. Janis enlisted GuildQuality in 2005 as a means to further customer satisfaction. Through survey results, S.J. Janis can monitor the quality of service, measure the performance of its people in the comparison between contractors nationwide, and evaluate the trends in performance.
In the most recent survey, S.J. Janis achieved a 98% referral rate, with 93% of the company's projects having been completed on time or ahead of schedule, and an 85% of the Janis clients said it was "easier than expected" to complete the remodeling project.
GuildQuality provides customer satisfaction surveying and performance reporting for over 1,000 homebuilders, Remodelers, and contractors in North America. GuildQuality collects feedback directly from customers and reports back to the building professional through a web-based service. On average, more than 90% of customers respond to GuildQuality surveys, and their feedback includes commentary and quantitative ratings.
S.J. Janis Company, with three Certified Professionals on staff, is a member of several home improvement associations, including the Milwaukee/NARI Home Improvement Council, Inc., National Kitchen & Bath Association, and the Metropolitan Builders Association.
For the 25th consecutive year, the S.J. Janis Company was a recipient of Wisconsin Remodeler of the Year Awards from the Milwaukee/NARI Home Improvement Council, the only company to be so recognized in each year of the award competition. Awards garnered in the 2013 competition were a gold award in the Universal Design category, and silver awards in the Residential Addition Under $60,000 and Residential Kitchen $80,000 – $120,000 categories.
Let's Talk
Request a free consultation with our team today.
Award-Winning Design Projects
S.J. Janis Company's commitment to customer satisfaction and unmatched service quality has earned us 115 awards. We've been recognized by Houzz, Metropolitan Builders Association, NARI Wisconsin, and more. Browse our designs below to see why we're Wisconsin's preferred home remodeling partner. See All Projects