Expert Whole-House Remodeling Services in Pewaukee, WI
When you're considering a whole-home remodel in Pewaukee, turn to S.J. Janis Company Inc. We're your trusted partner for transforming your house into your dream home. Our team has over 70 years of experience creating beautiful homes, and we're committed to delivering unmatched services. We're here to guide you through the entire remodel.
Get expert whole-home remodeling services in Pewaukee with S.J. Janis. Call (414) 259-0300 to schedule a whole-home remodeling consultation.
Reasons You Might Need a Whole-Home Remodel
A whole-house remodel is a significant investment, but it can be incredibly rewarding. Here are some common reasons why Pewaukee homeowners may choose to transform their homes:
Changing family needs:

As your family grows or changes, your home should adapt to accommodate your evolving lifestyle. Whether you need more space for a growing family or want to create an empty-nester's paradise, a whole-house remodel can help you achieve the ideal layout.

Outdated design:

If your home's design feels stuck in an earlier time or no longer aligns with your tastes, a remodel can breathe new life into your space. Modernizing your home can enhance its aesthetic appeal and functionality.

Structural improvements:

Sometimes, a home may have structural issues that need addressing, such as foundation problems or outdated plumbing and electrical systems. A whole-house remodel is an opportunity to fix these issues while revitalizing your space.

Boosting property value:

Investing in a whole-house remodel can significantly increase the value of your home. This is especially beneficial if you plan to sell your property in the future because updated and well-maintained homes tend to sell for higher prices.
Update your Pewaukee home with S.J. Janis. Call (414) 259-0300 today to schedule a whole-home remodeling consultation.
Our Whole-Home Remodeling Services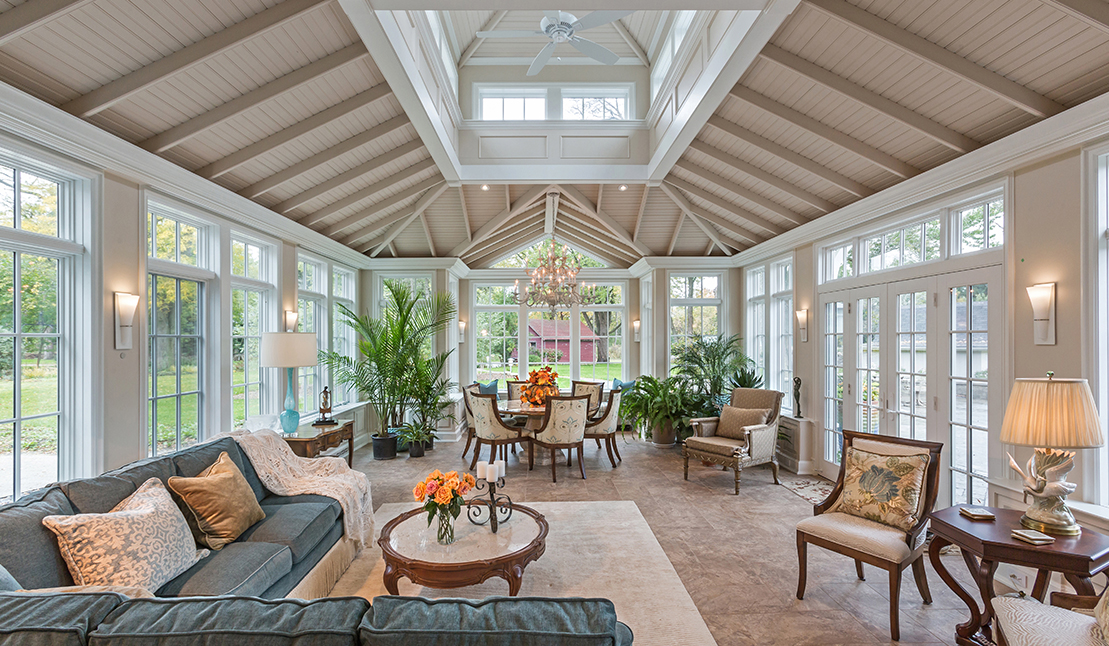 At S.J. Janis, we offer comprehensive whole-home remodeling services to address your specific needs and preferences. Our team of experts is ready to transform various areas of your home, including:
Call S.J. Janis at (414) 259-0300 to schedule a whole-home remodeling consultation.
Our Process
Our whole-home remodeling process is designed to make your vision a reality while ensuring a smooth and stress-free experience. That's why we created our signature design-build process.
We begin with a comprehensive consultation to understand your goals, budget, and timeline. From there, our experts will guide you through the design phase, offering creative solutions that align with your vision.
Once the design is finalized, we move on to the construction phase, where our skilled craftspeople bring your dream home to life. We pride ourselves on clear communication, staying on schedule, and keeping within your budget.
Want to learn more about our process? Call (414) 259-0300 to schedule your whole-home remodeling consultation.
Why Choose S.J. Janis?
Choosing S.J. Janis Company Inc. for your whole-home remodeling project means partnering with a team that values craftsmanship, customer service, and communication. With over 70 years in the business and over 115 earned awards, you can trust us to deliver awe-inspiring results that exceed your expectations. 
Whether you're ready to start a minor project or a whole-home renovation, meeting with us is the first step to revitalizing your space and creating the home you've always dreamed of.
Schedule a consultation in Pewaukee today by calling (414) 259-0300.