Whitefish Bay Kitchen Remodeling
Are you outgrowing your kitchen, need better functionality, or want a new look? S.J. Janis Company Inc. has just the solutions you need. We've been upgrading kitchens for over 70 years, delivering culinary experiences, functional bliss, and aesthetic masterpieces for homeowners like you.
Whether you're envisioning a complete revamp or a simple spruce-up, we can create the kitchen of your dreams.
Contact S.J. Janis at (414) 259-0300 to schedule a kitchen remodel consultation today.
The Benefits of Remodeling Your Kitchen
Kitchens are often described as the heart of a home. Here's why it's worth every penny to remodel yours:
Increased home value:

 A modernized kitchen can significantly boost the market value of your property. Potential homebuyers often prioritize a renovated kitchen when searching for homes.

Improved functionality:

 Upgrading your kitchen layout can make cooking, dining, and cleaning up much more efficient.

Enhanced energy efficiency:

 Modern appliances and fixtures are more energy-efficient. By swapping out older models for new ones, you can reduce energy consumption and lower utility bills.

Modern aesthetics:

 Remodeling lets you achieve a look that aligns with your style, making the space more enjoyable and inviting.

Sustainability:

 New fixtures and appliances last longer, and their reduced energy consumption is also better for the environment.
Want to start enjoying these benefits in your kitchen? Schedule a kitchen remodel with us today.
Our Kitchen Remodeling Services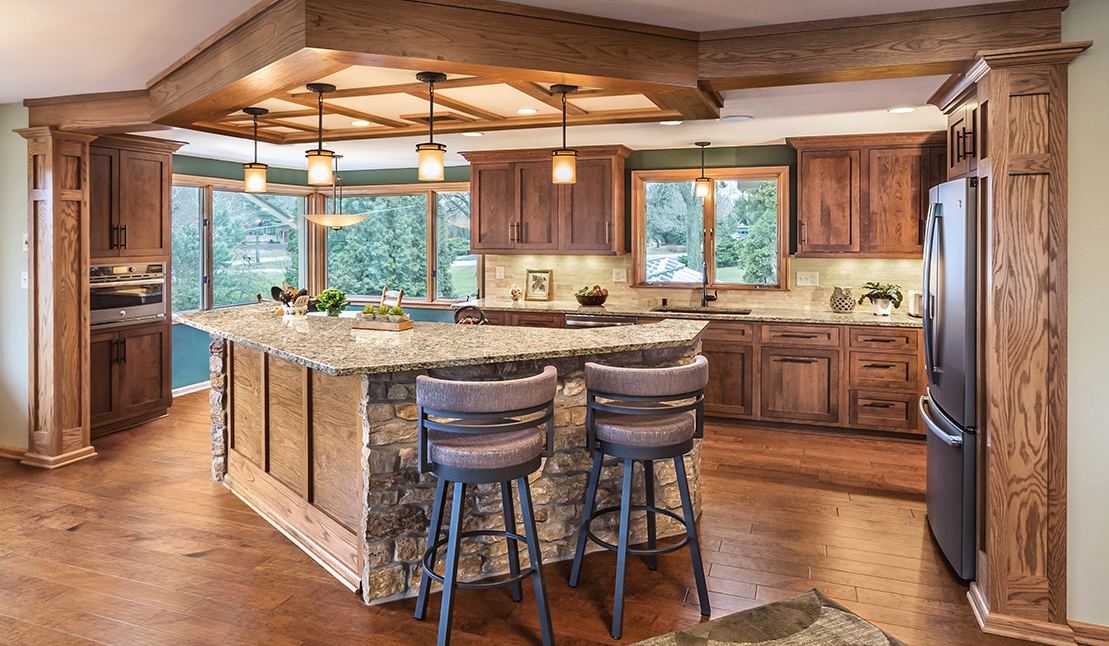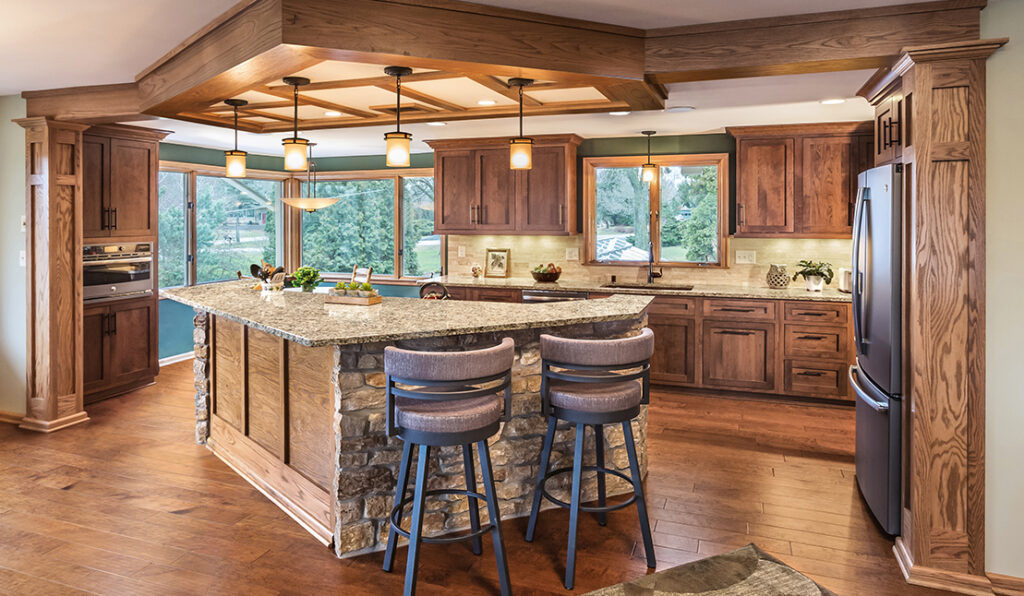 Starting a kitchen remodeling project is an exciting venture, and getting it right the first time is important. At S.J. Janis, we offer comprehensive kitchen remodeling services, including:
Kitchen countertop upgrades

Cabinet installation

Faucet and fixture installation

Flooring upgrades

Sink replacement
Contact S.J. Janis by calling (414) 259-0300 to schedule kitchen remodel services in Whitefish Bay.
Our Design-Build Process
While you may be excited about your kitchen project, we understand that it can be stressful too. That's why we're all about simplifying our process, ensuring a hassle-free experience.
Here's the seven-step design-build process you can expect when you schedule your kitchen remodel with our team:
Initial conversation

On-site meeting

Design Project Development Agreement (DPDA)

Construction Agreement

Pre-construction conference

Construction phase

Project completion
Our pros will guide you through your kitchen renovation process step by step. Call (414) 259-0300 to request a consultation.
Why Choose S.J. Janis?
When you're ready to make your dream kitchen a reality, S.J. Janis is the company to call. Enjoy a stress-free, simple process where our experts will guide you every step of the way, ensuring no detail is overlooked.
When you partner with us, you can expect quality products and solutions that leave you with awe-inspiring results.
Give your kitchen a new lease on life by scheduling a kitchen remodel with S.J. Janis. Call (414) 259-0300 to get started.