Top-Rated Kitchen Remodeling in Elm Grove, WI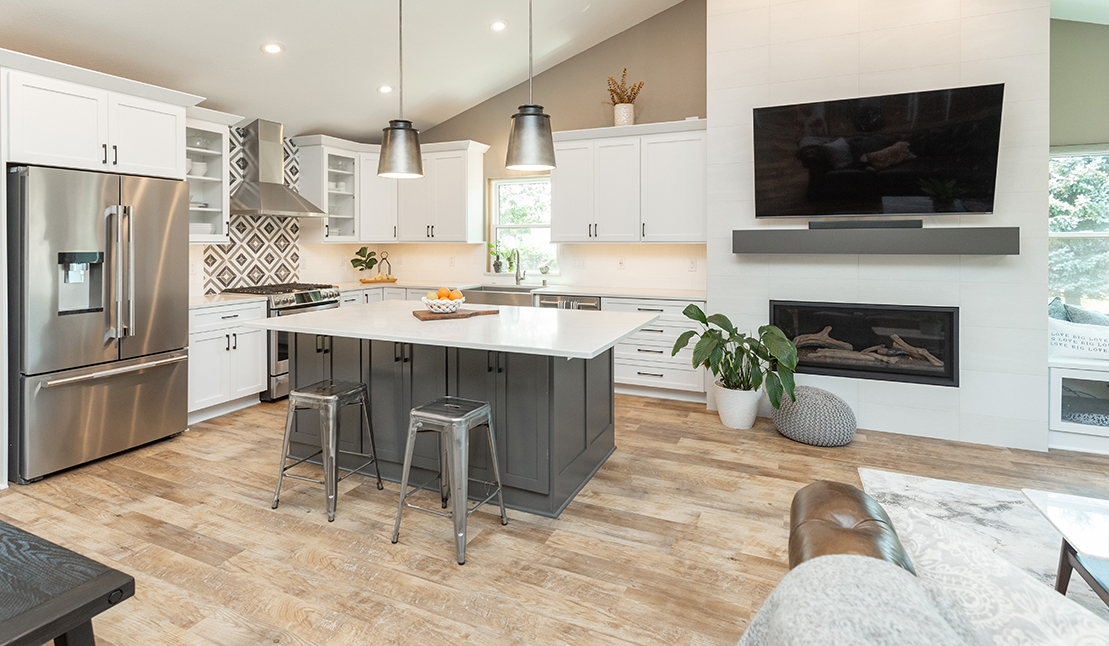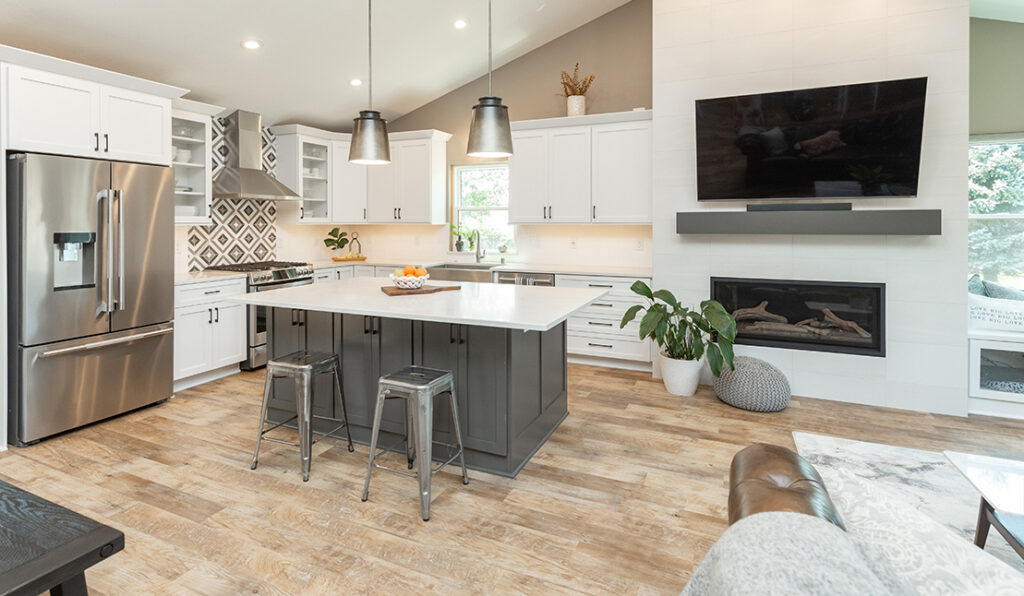 A functional kitchen is about more than being able to prepare a meal — it's about making memories that last a lifetime. After all, the kitchen is a gathering place for friends and family to enjoy good food and even better company. If your kitchen doesn't meet your needs, now could be the time to make a change.
For over 70 years, S.J. Janis Company Inc. has delivered top-quality kitchen remodeling services in Elm Grove, Wisconsin. Our award-winning team can help you create a beautiful, functional kitchen that exceeds your expectations.
We offer design, build, and remodel services, ensuring a seamless and stress-free experience from concept to completion. Trust our unmatched services, extensive experience, and customer-centric approach to bring your dream kitchen to life.
Ready to get started? Call (414) 259-0300 to schedule a free consultation.
Why Remodel Your Kitchen?
Is your kitchen inefficient and outdated? Do you wish you could host more get-togethers but lack the capacity to cook for a crowd?
Whether you choose to add double ovens to ease holiday baking or push out the walls to make room for a breakfast nook, here are the benefits you can expect when you remodel your kitchen:
Improved functionality:

 Modern kitchen designs focus on functionality and efficiency. Remodeling allows you to add more storage space, improve the layout, and incorporate features that make everyday life easier.

Improved aesthetics:

S.J. Janis can tailor your kitchen to match your unique style. New cabinetry, countertops, and other custom design solutions can make a huge difference in how your kitchen looks and feels.

Energy efficiency:

 A kitchen remodel is a great time to replace your appliances with energy-efficient models that reduce your carbon footprint and lower utility bills.

High return on investment:

 A remodeled kitchen can greatly enhance your home's resale value, making it an investment that pays for itself when it's time to sell.
Are you interested in revitalizing your Elm Grove kitchen? Call (414) 259-0300 to begin your project today.
Get Started Today
Make your home remodeling dreams a reality.
Our Design-Build Process
Some contractors only offer design services. Others provide construction work. At S.J. Janis, we follow a comprehensive design-build process to ensure your kitchen remodeling project is a success.
Here's how it works:
Free consultation:

 We start with a free consultation to understand your needs, preferences, and budget.

Design phase:

 Our award-winning designers work closely with you to create a kitchen design that perfectly suits your lifestyle.

Pre-construction:

 Before construction begins, we meet with you to review the design and confirm the construction schedule.

Construction phase:

 Our skilled craftspeople bring your kitchen design to life, adhering strictly to the agreed timeline and budget.

Post-construction support:

 Our commitment to your satisfaction extends beyond project completion. We're always available to address any questions or concerns you may have.
Call (414) 259-0300 to start designing your new kitchen today.
Why Choose S.J. Janis?
Just as every cook needs different ingredients to bake their signature dish, you need the right team of professionals to make your dream kitchen a reality. Our design team will work closely with you to discuss your needs and the changes you envision.
We've been in business since 1951 and have transformed over 1,400 homes by drawing on our superior craftsmanship and construction quality. With over 115 awards to our name, you can expect nothing less than the best customer service and flawless results.
To experience a stress-free kitchen remodel in Elm Grove, call S.J. Janis at (414) 259-0300 and request your initial consultation.