Wisconsin Remodelers Awards | Milwaukee | S.J. Janis Company
S.J. Janis Wins 3 Gold & 2 Silver Awards at the Wisconsin Remodelers Awards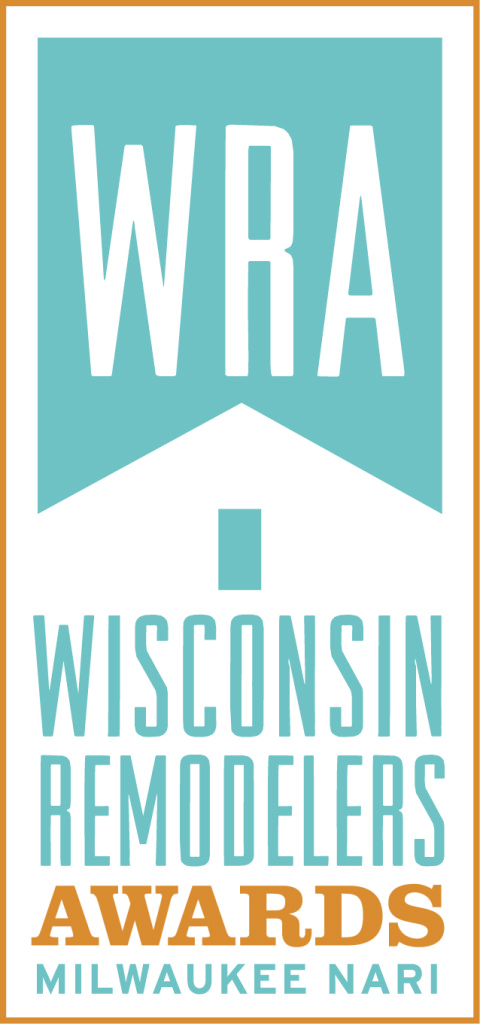 S.J. Janis Company, local Wauwatosa home remodeler, received three gold and two silver awards at the Wisconsin Remodelers Awards on Friday, January 13, 2017. This is the 28th consecutive year S.J. Janis has won an award in the WRA competition, the only company to be so recognized in each year of the Milwaukee/NARI award competition.
Entire House $500,000 – $750,000
Residential Addition Over $250,000
Residential Interior Over $150,000
Residential Interior Under $75,000
Historical Renovation Under $250,000
"This was another great year at the WRAs with 5 spectacular remodeling awards," said Gary Sannes, S.J. Janis President. "Our talented team always amazes me each year with their unique designs and final transformations. The crowd of remodelers even ooh'ed and aah'ed after viewing our project photos during the award ceremony. We are excited about what projects 2017 will provide and are ready to bring great ideas and designs to the table."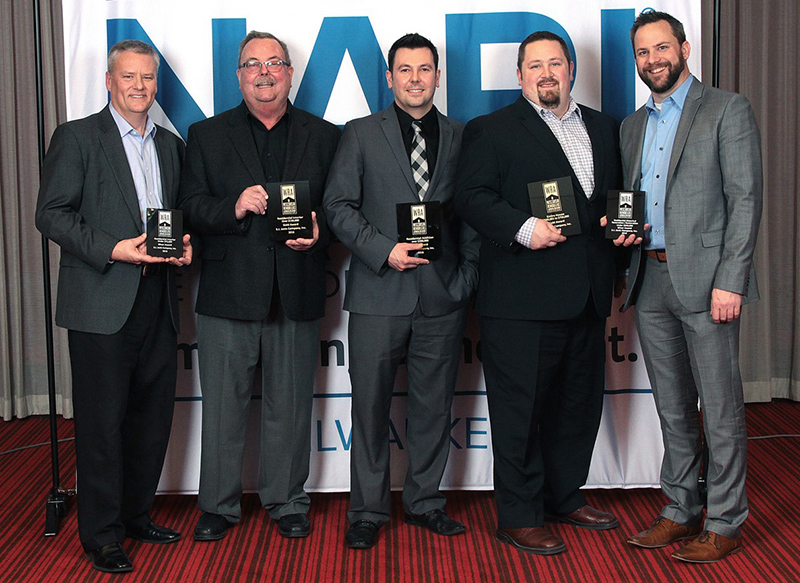 The Entire House $500,000 – $750,000 Gold Award winner was a truly unique home situated in the North Shore that defines the homeowner's desire to redefine to taste with a custom Californian modern exterior and a Scandinavian minimalist interior reminiscent to their Swedish roots. Integrating a two-story addition, an exterior make-over and a whole house remodel, this home delivers imaginative design while embodying simplicity and innovation. From the main entry floating staircase to the open concept kitchen showcasing a walnut peninsula and picturesque master suite, this project has it all.
The Residential Addition Over $250,000 Gold Award winner desired an entertainment space for her weekly bridge club. One of the inspirations was to create a space to bring the outdoors in while controlling the natural light. A new 670 sqft conservatory space with a large patio now extends out from the home. The conservatory was designed as a separate element from the English Tudor style home and offers a great transition to the 12-acre lot. A metal roof now transitions seamlessly into the existing clay tile. On the inside, the walls of windows and the sloped ceiling provide dimension and architectural detail.
The Residential Interior Over $150,000 Gold Award-winning project was located in Pewaukee. and had several past remodels and additions leaving it without a sense of continuity. Weekend guests are the rule and the clients wanted an open space for entertaining. The existing kitchen was dated along with the flooring and other woodwork throughout the home. The new kitchen features timeless finishes and natural surfaces with white trim matching the rest of the home. The front of the home was reconfigured by removing a closet and opening the living room to a new pub area. Behind the pub is a large laundry room with additional space for crafts and gift-wrapping.
The Residential Interior Under $75,000 Gold Award winner was a Pewaukee home that started with an unfinished lower level but after the transformation, they are now left with an amazing bar. The homeowner often wanted to bring business guests over to their house but didn't have a great space for them to reside. Instead of taking them to a pub they decided to build one at home. The result is a commercial grade bar fully equipped with Perlick stainless steel appliances. Three beer tappers, bottle storage, drain boards, washing sinks, and glassware storage is all there. Beautiful custom, coffered ceiling, stone, and granite add the finishing touches.
The Residential Historical Renovation Under $250,000 featured a Wauwatosa home that started out as a side by side but was later converted into a single residence. The homeowner's had a vision of enclosing the open porch and creating useful space they could enjoy. The front door and oval window were original pieces from the attic that were restored for use in this remodel. This was one of Frederick Underwood's homes that were built out of concrete since his daughter previously died in a house fire on the east coast. Frederick was president of the Erie Railroad in the early 1900s and often had railroad guests stay next door.
Let's Talk
Request a free consultation with our team today.
Award-Winning Design Projects
S.J. Janis Company's commitment to customer satisfaction and unmatched service quality has earned us 115 awards. We've been recognized by Houzz, Metropolitan Builders Association, NARI Wisconsin, and more. Browse our designs below to see why we're Wisconsin's preferred home remodeling partner. See All Projects